How to add a home in the app (e.g. if you have a cottage)
In the app you can always add a new home, for instance if you install Abra water leakage protection at your cottage, or in another building
You start by pressing the "+" symbol on the top right, and "Add home"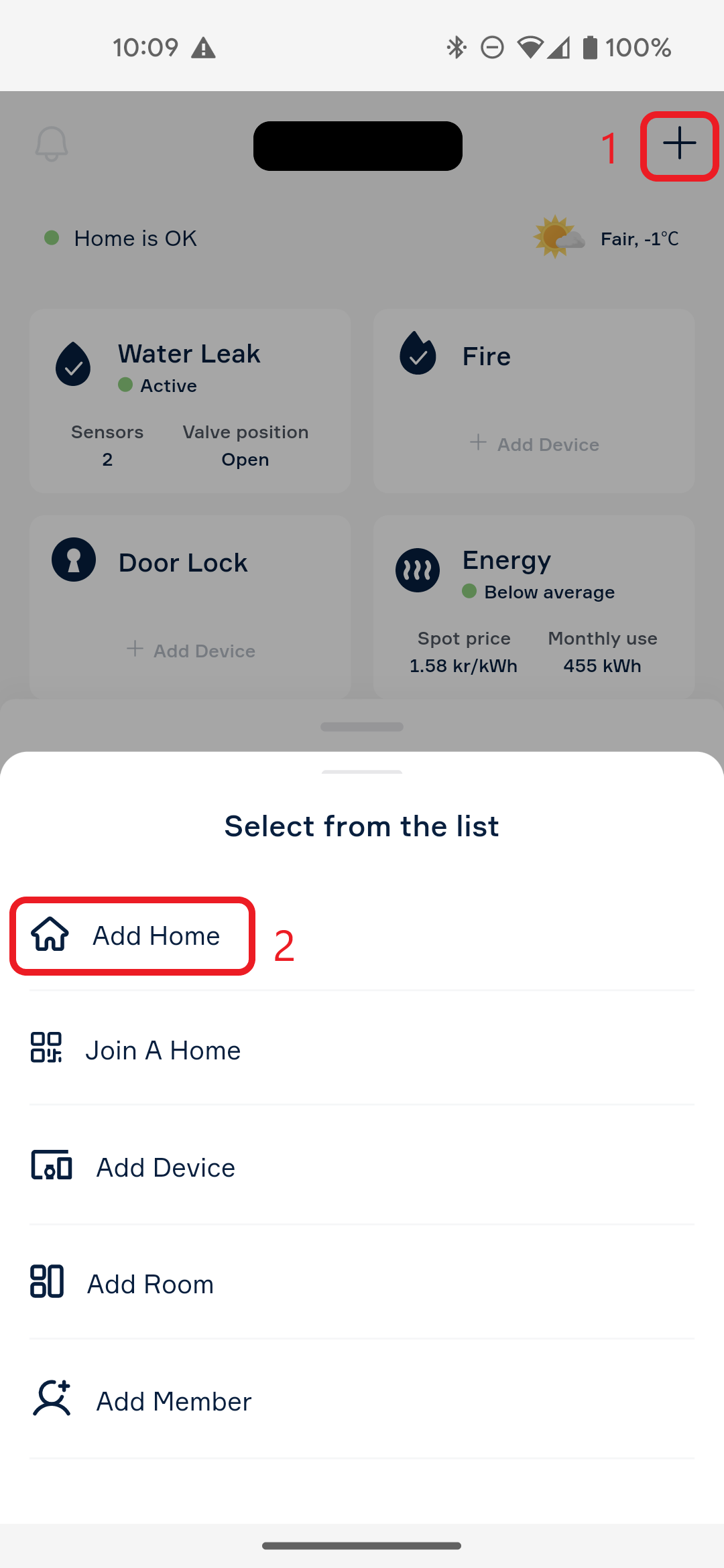 You are now taken to the information page of the home, with several fields of information that can/should be filled out. The power consumption tool in Abra will take into consideration some of the information added here. Fields marked with a * is mandatory. Some fields open up for sub-choices, you choose what fits best for your home.
Type of home

Here there are some sub-choices, choose whatever fits best

Address
Name of home
Floors
The rest is up to you to decide.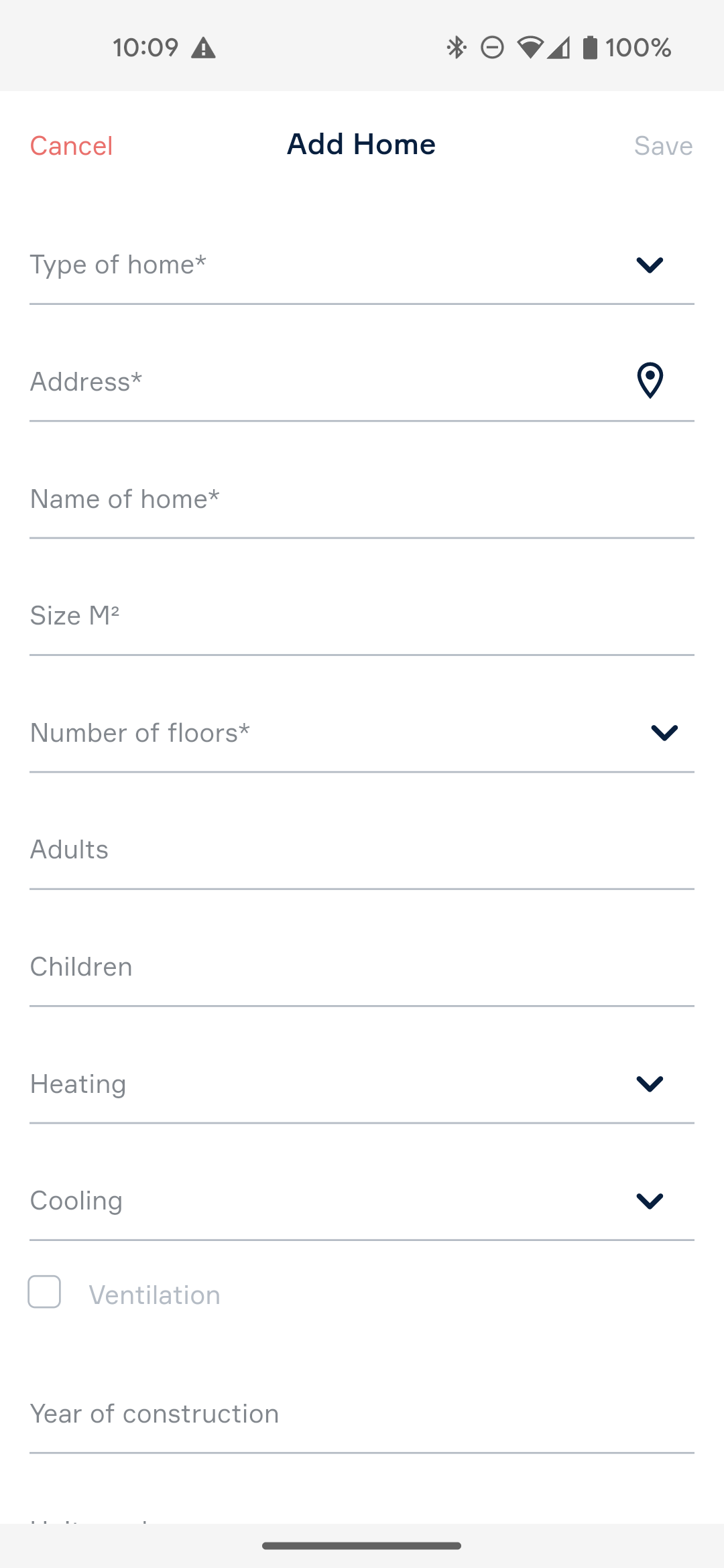 After filling out the fields with the correct information, click "save" at the top right.
How to edit the information about a home?
In the app, be in the home you wish to edit. Press "Menu" at the bottom right, then press "Home" in the menu that shows up, and under the home, you choose the three (3) dots at the top right corner. Here you will be given two choices, to either edit the home, or delete the home.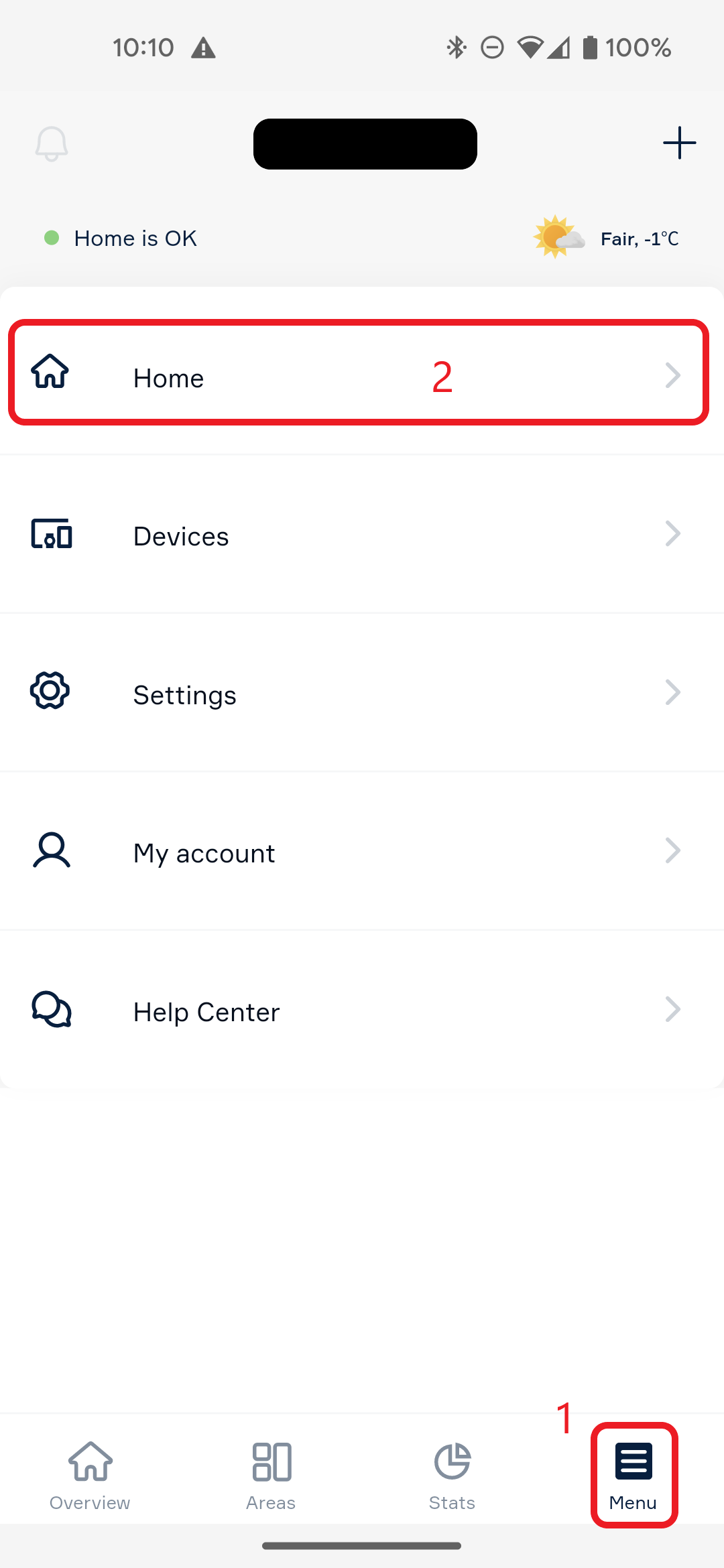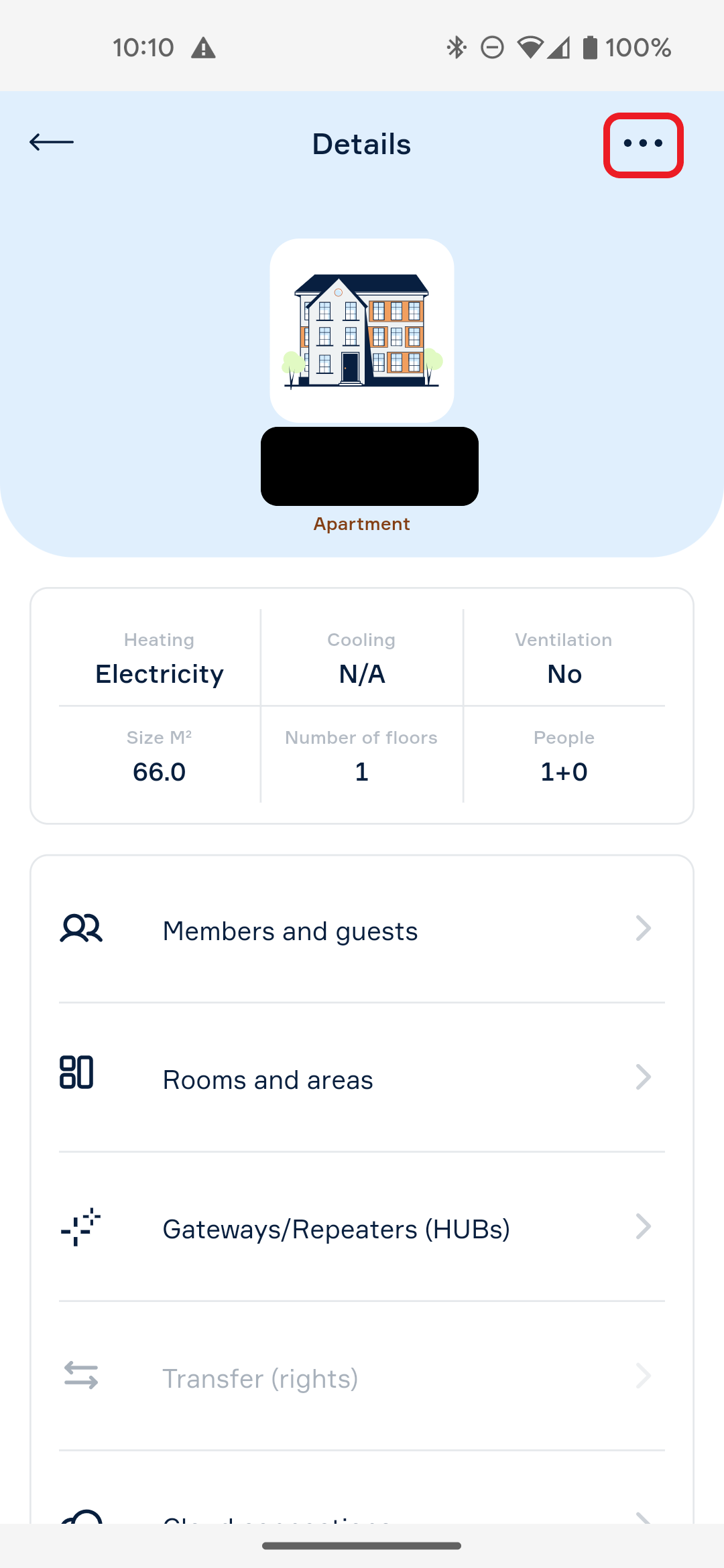 Edit the information, and press "Save" in the top right corner.