Abralife compares your electricity consumption so that you can get an insight into how much electricity your home consumes compared to similar homes. In addition, you can compare consumption in your own home with previous months or years.
Comparison of electricity consumption against similar homes

In the Stats section, you will be able to see your electricity consumption last month compared to similar homes: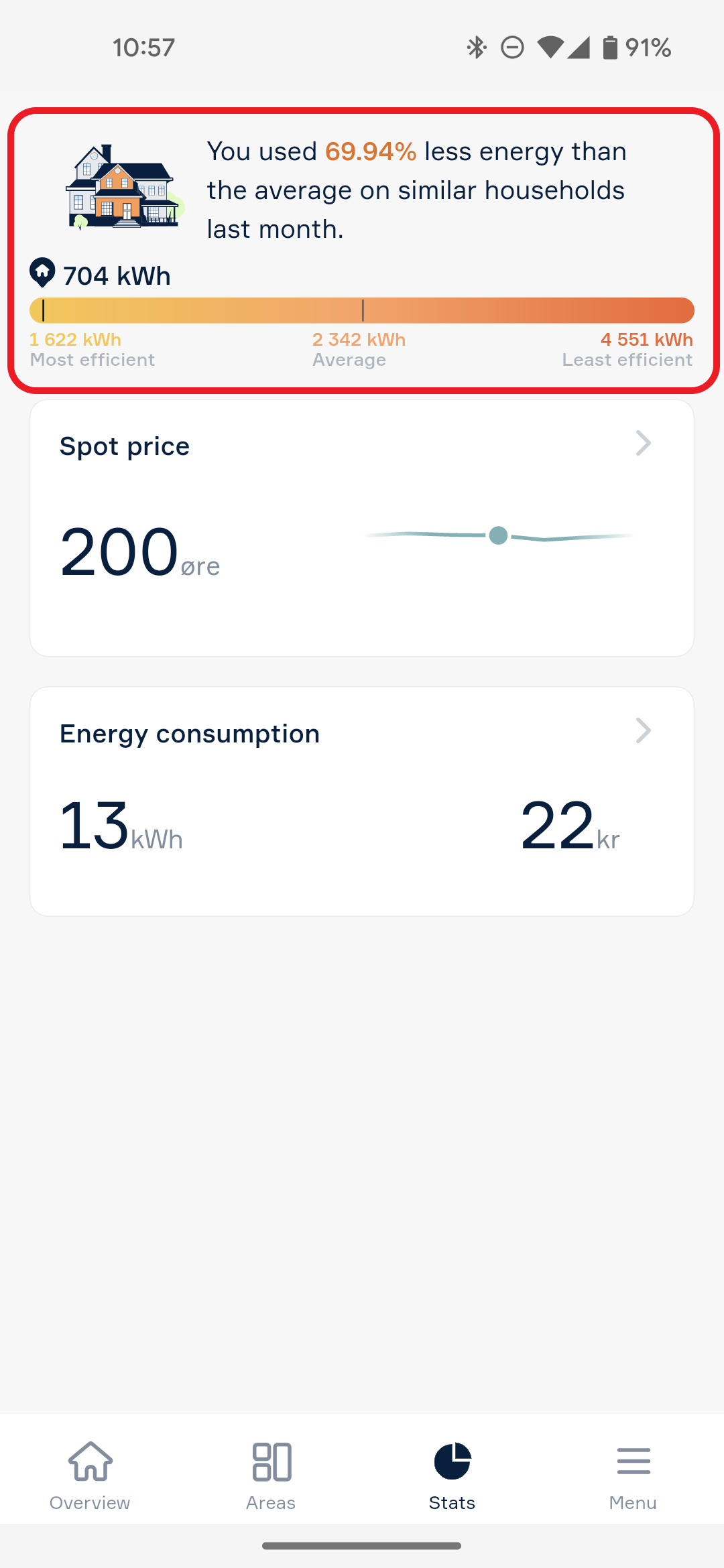 In order to get the best possible comparison with similar homes, it is important that Abralife has good and correct information about your home (size of the home, number of floors, number of adults/children and type of sources for heating/cooling). The more precise information you enter, the better the calculations will be. See this article for home editing.
Comparison of electricity consumption and costs against previous periods

You can compare electricity consumption and costs for your home against previous periods - either between 2 adjacent months or against the same month the previous year. In this way, you can get a better overview of the development in consumption and costs over time.
Select monthly or annual comparison via Statistics/energy consumption for details (little grey arrow):