In addition to showing your total power consumption, Abralife estimates what your power consumption is due to, based on the following categories: Heating, Cooling, Usage and Always on.
Heating includes the homes primary heating sources such as e.g. heat pump, electric heating or heating cables.
Cooling includes climate regulating units (air conditioning)
Always on includes products in the home that are always on, such as fridges, freezers etc.
Usage includes other products that are used daily/regularly but which are not necessarily always on (lights, TV etc.)
The consumption and costs per category are only an estimate and are calculated using an algorithm. The algorithm uses, among other things, information you have entered about your home in Abralife - e.g. size of the home, number of floors, number of adults/children and type of sources for heating/cooling. The more precise information you enter, the better the calculations will be. See this article for home editing.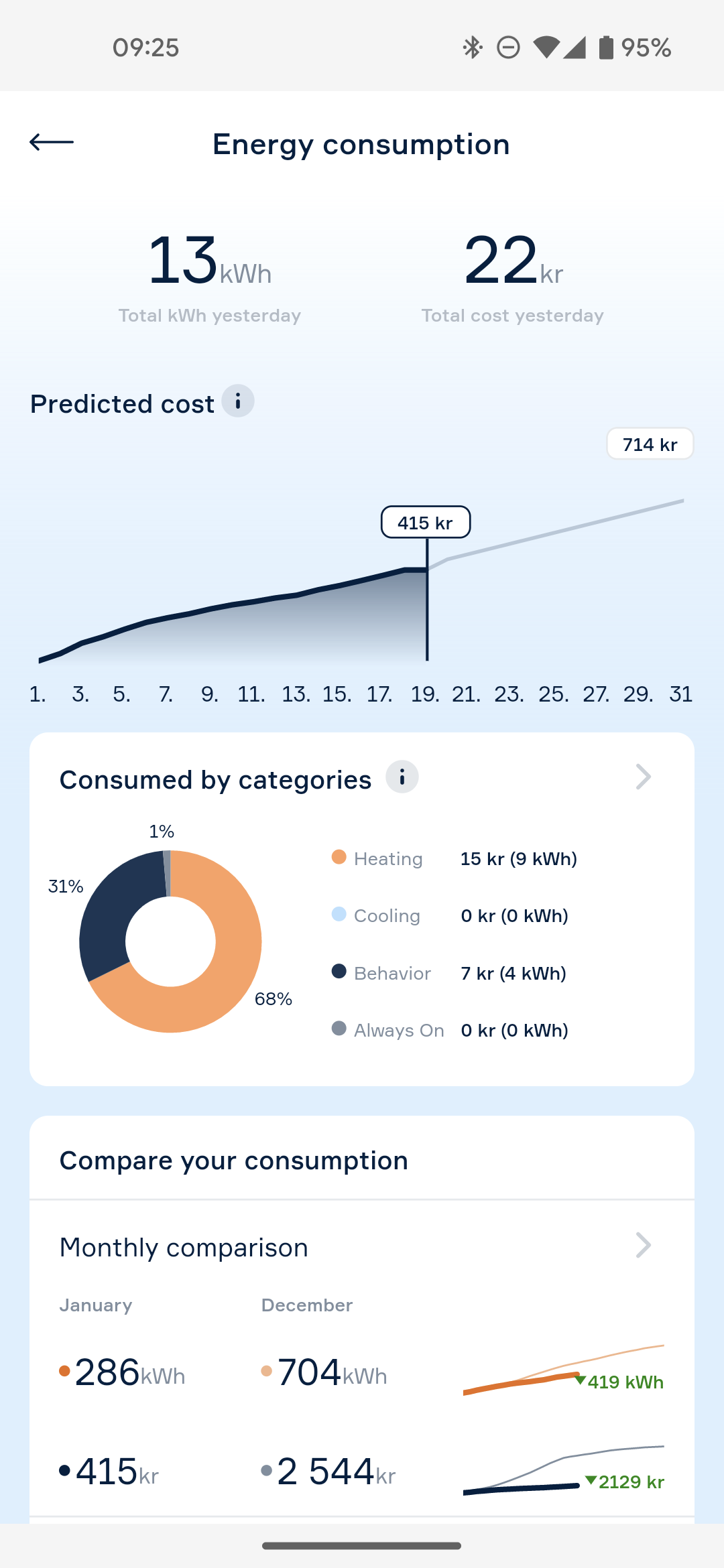 Consumption per category is shown for the current month in the overview image for energy consumption.
If you want to see further details and historical data, you can click to see further information. Here you can choose to view by day, week, month and year: