Registration of wireless sensors via the Abralife app
For registration of wireless sensors via the ABralife app, please follow these steps.
1. Tap the Plus icon (+) in the top right corner.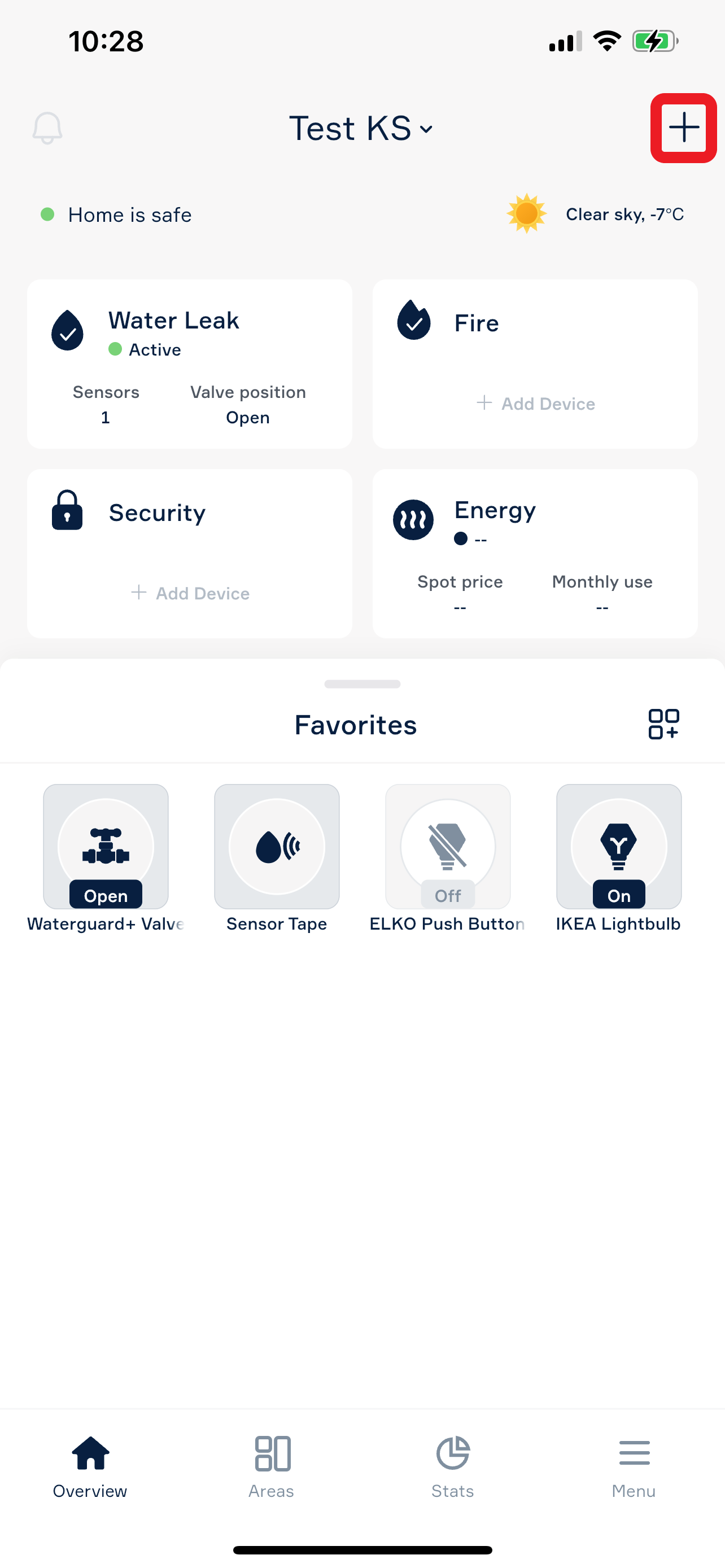 2. Choose Add device, from the menu.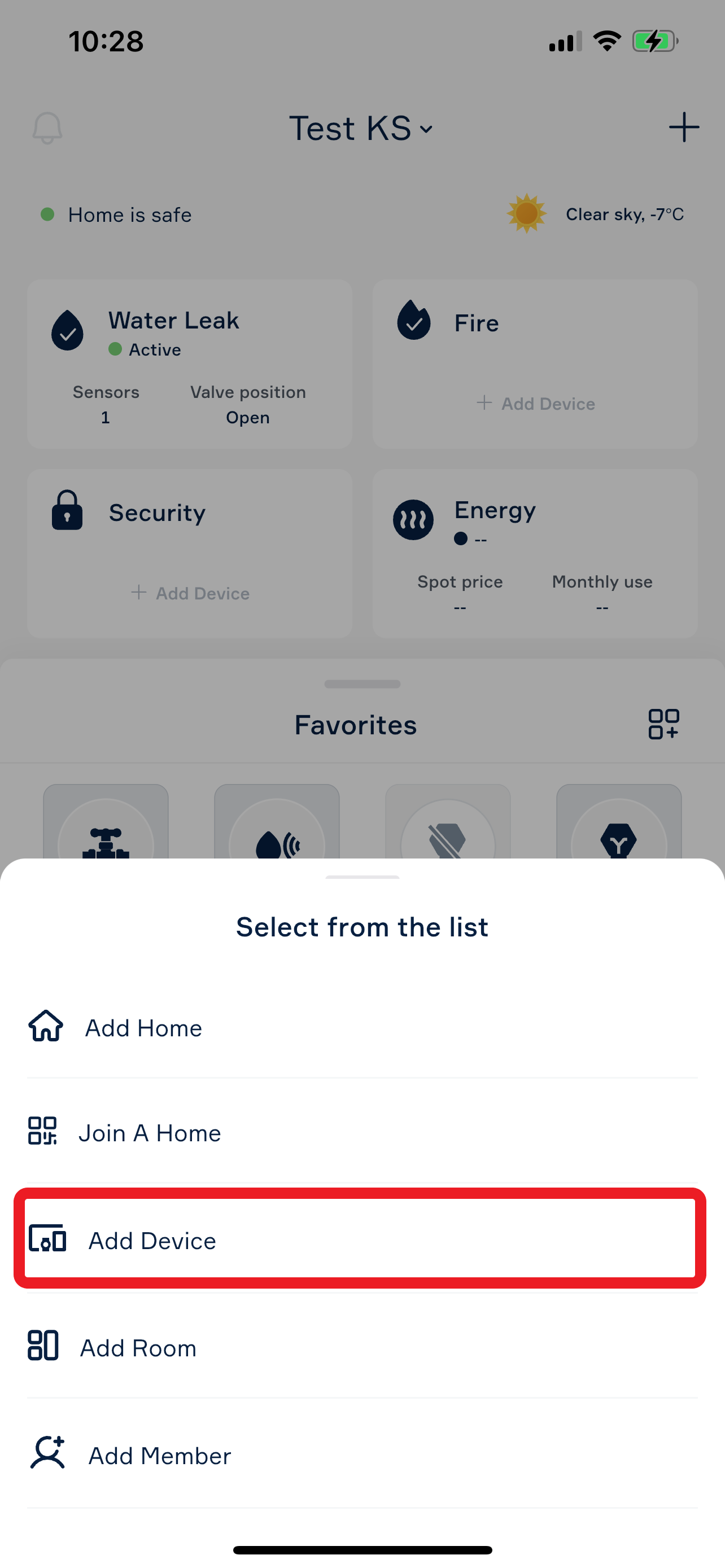 3. An overview of all compatible devices, divided by brand and type of device now opens.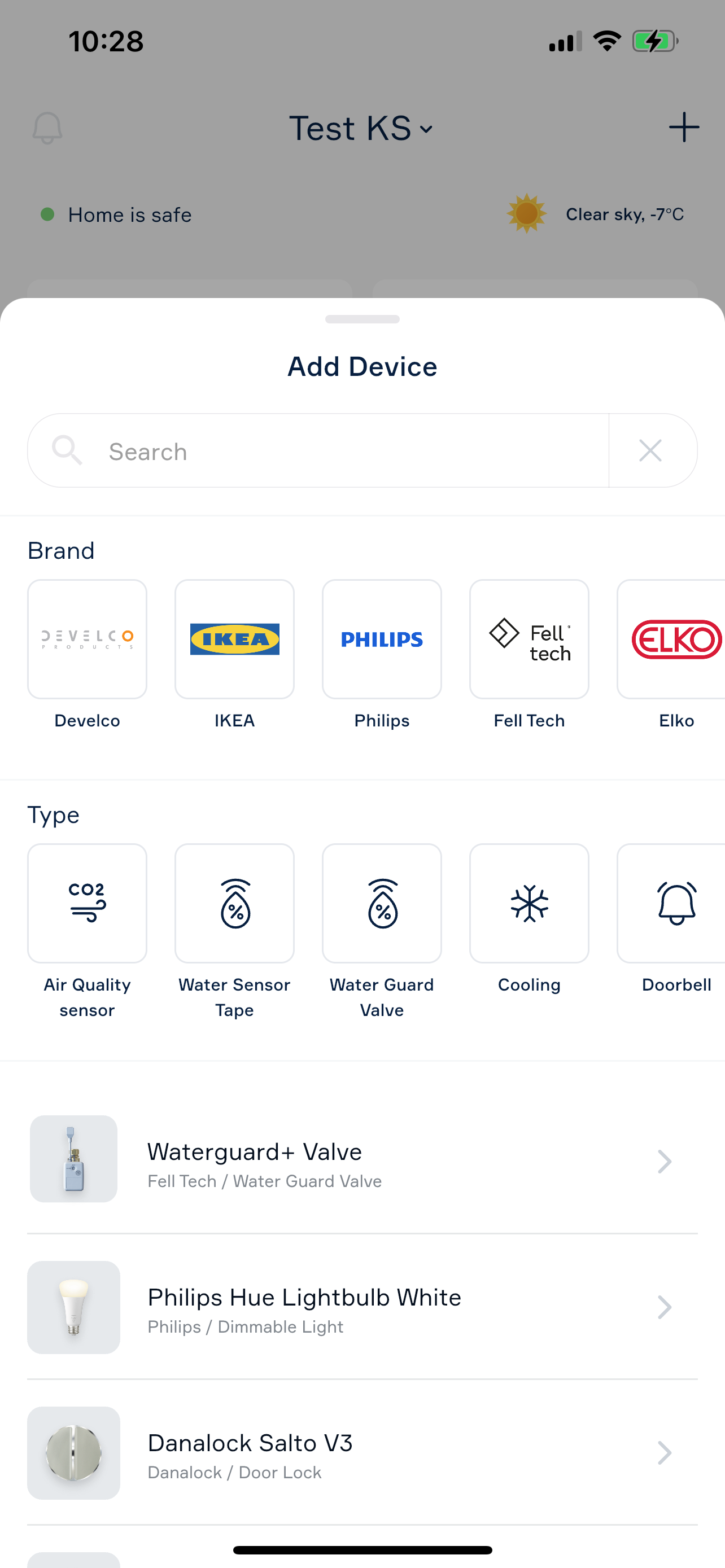 4. You can find the wireless sensor (Waterguard+ Water Sensor) either by tapping Fell Tech under Brand,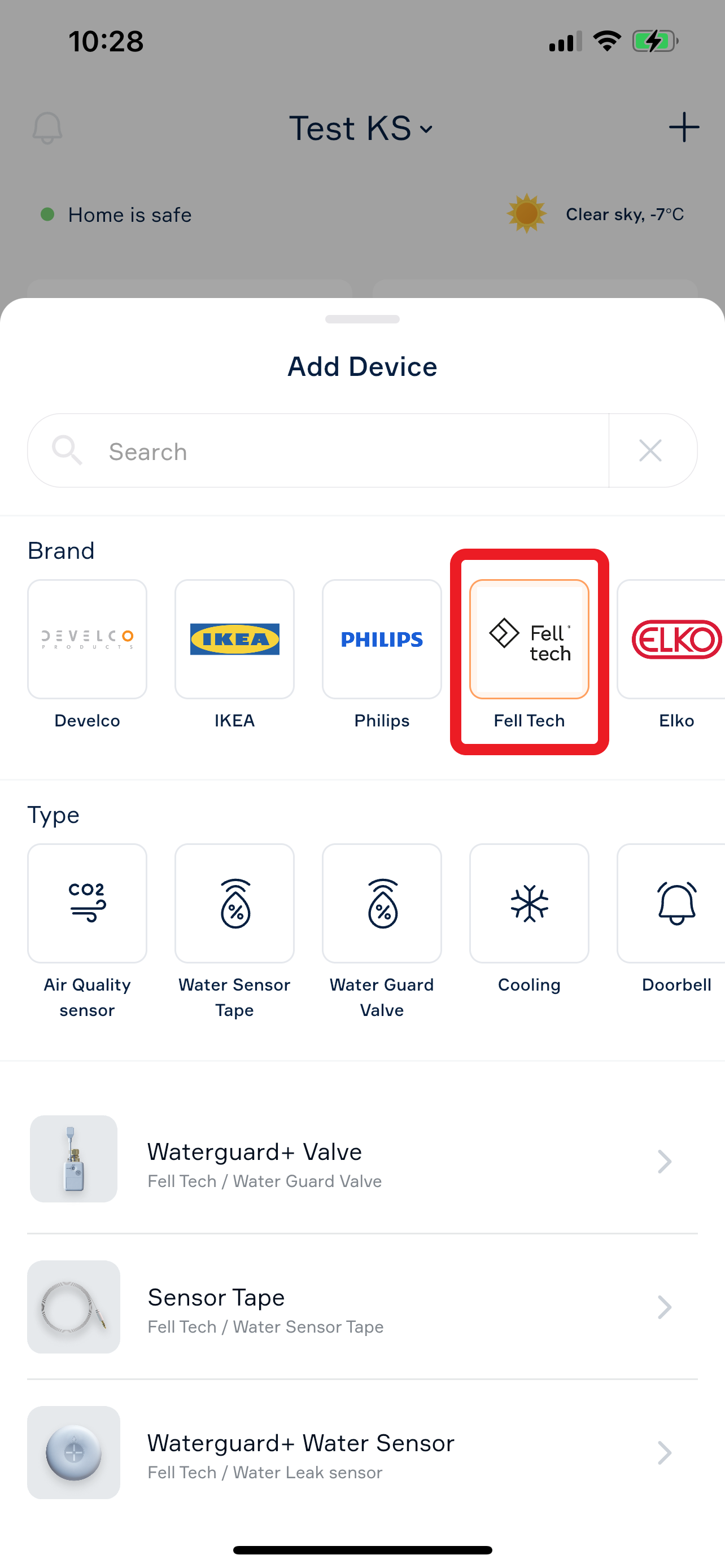 or by scrolling to the right until you find the category Water Leak sensor under Type.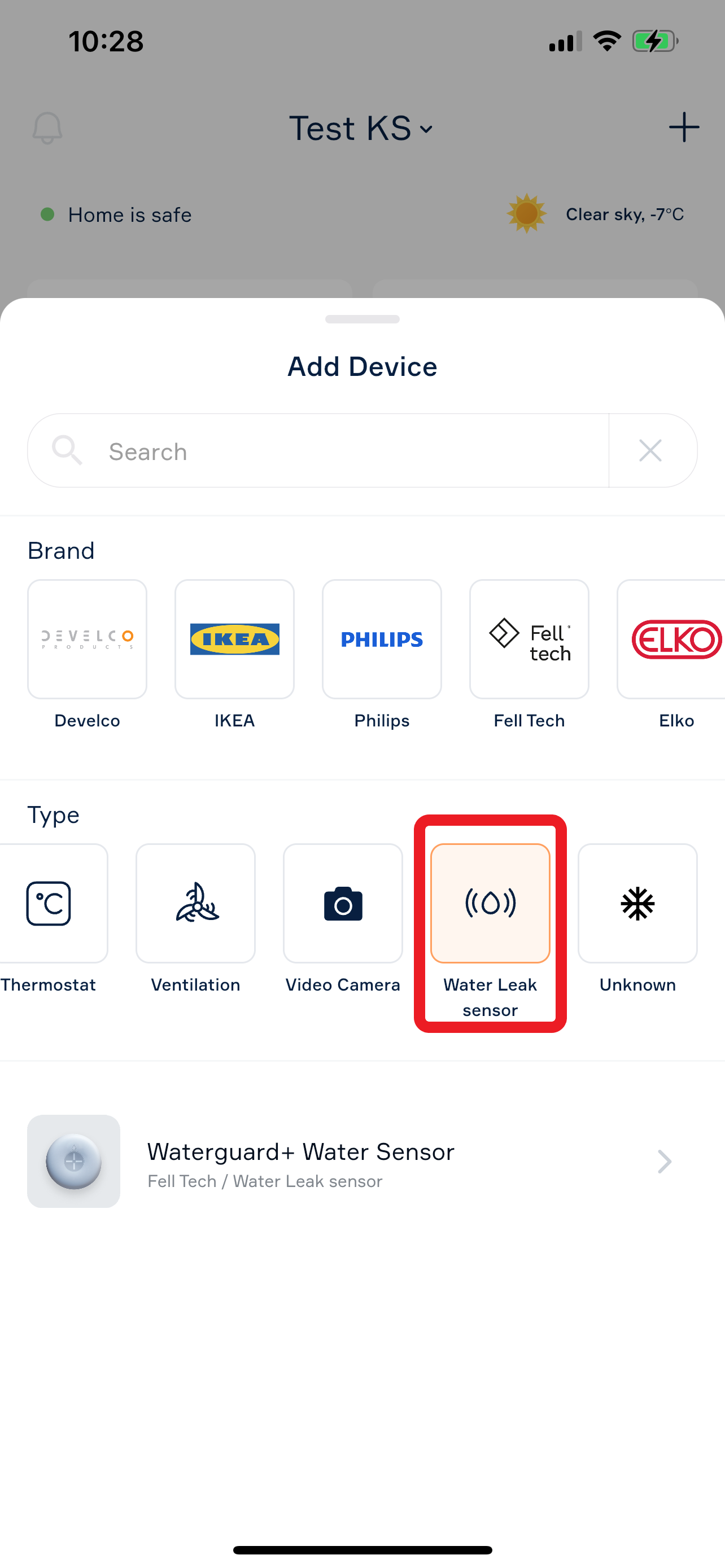 Choose Waterguard+ Water sensor, and follow the instructions provided by the Abralife app.
5. Insert the battery CR2477, then push next.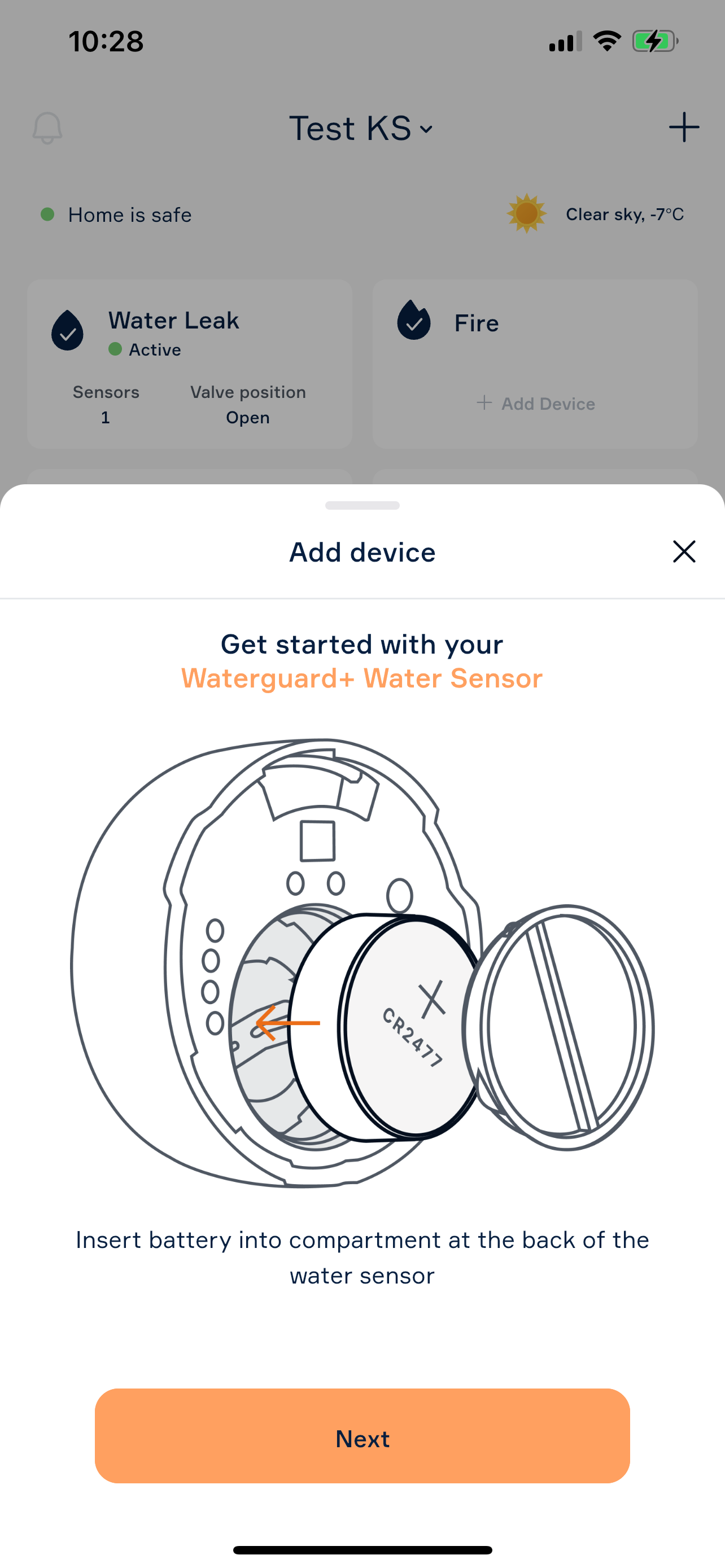 6. Follow the instructions in the app, then press search.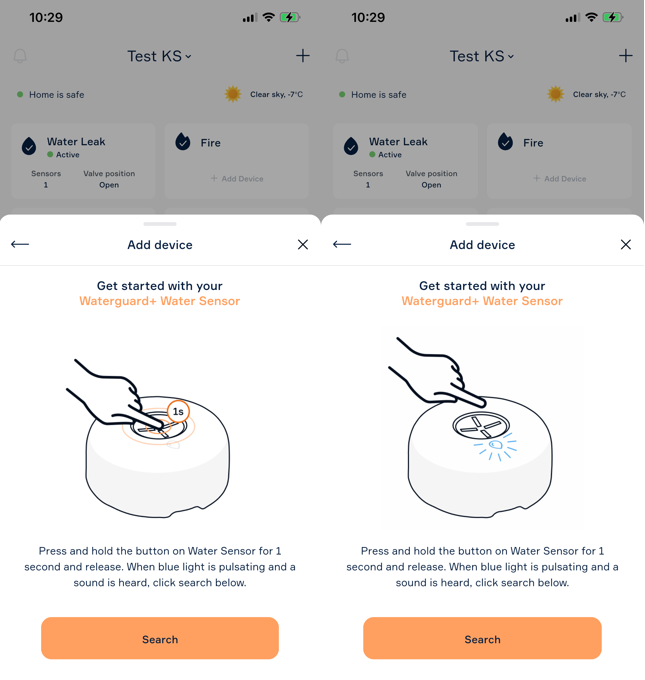 7. The Linkbox+ is now searching for sensors nearby. A successful registration is confirmed with both a sound signal and a sound signal from both the Linkbox+ and the Waterguard+ Water Sensor. The Linkbox+ indicates with 3 beeps and 3 green flashes in the power lamp. The sensor indicates with 3 beeps and 3 green flashes.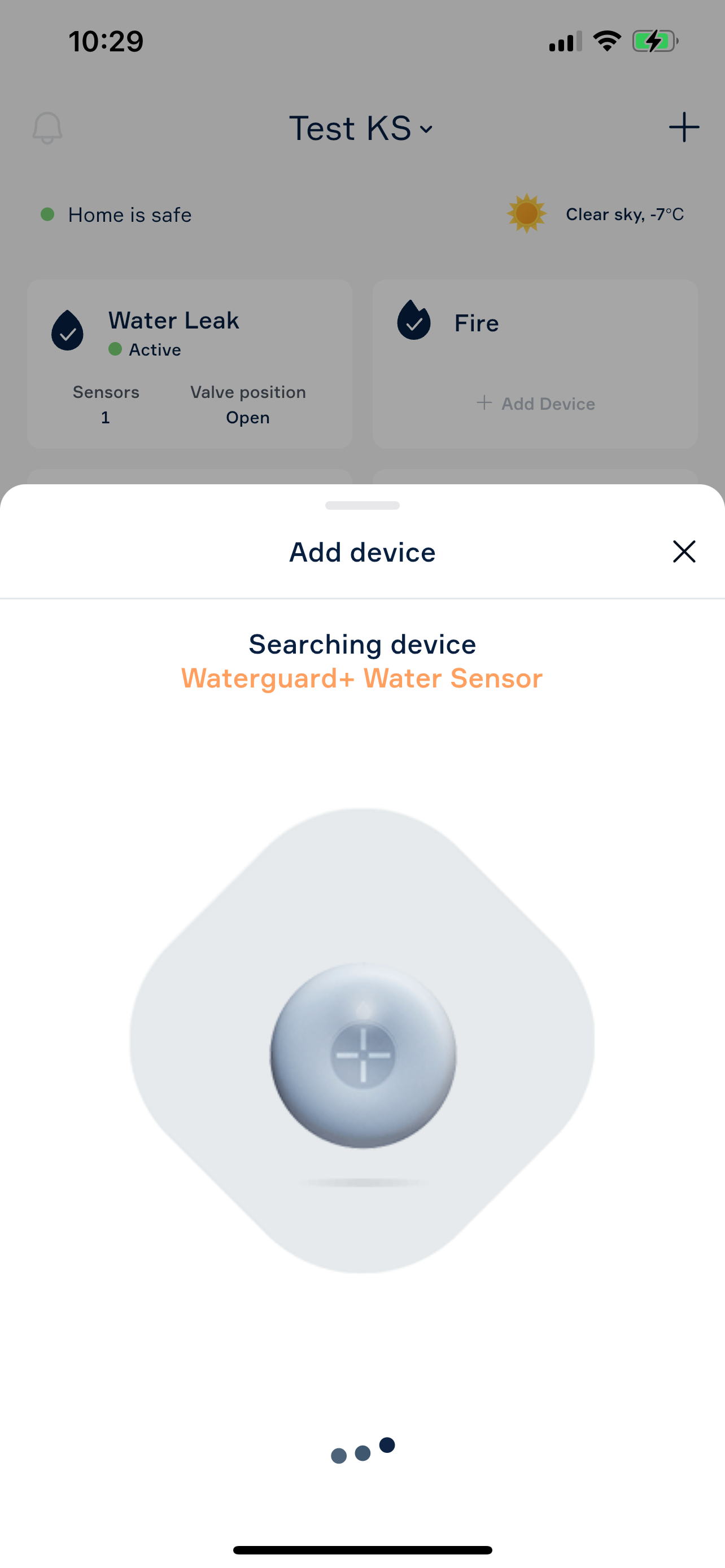 8. Choose the detected device, then press Connect device.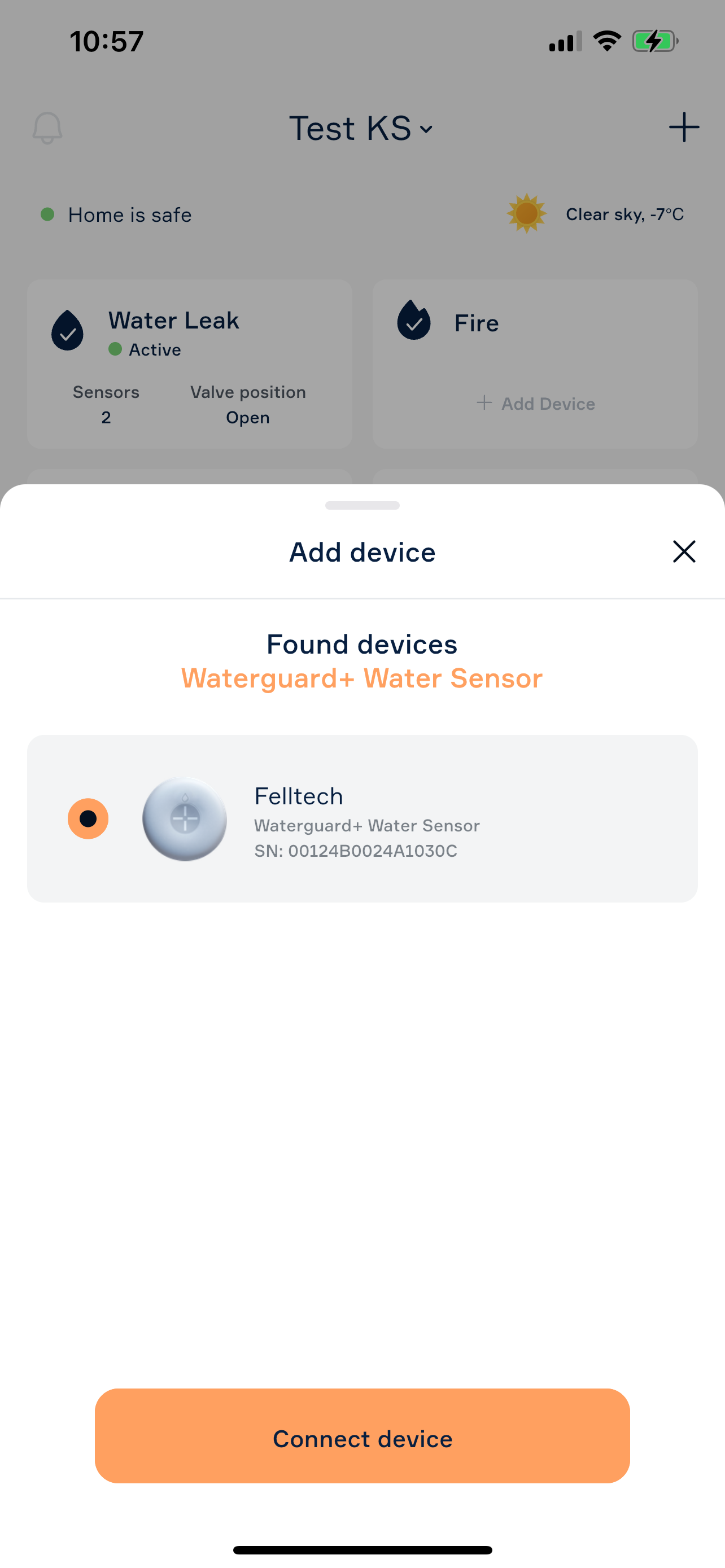 9. Define in which room the sensor is placed.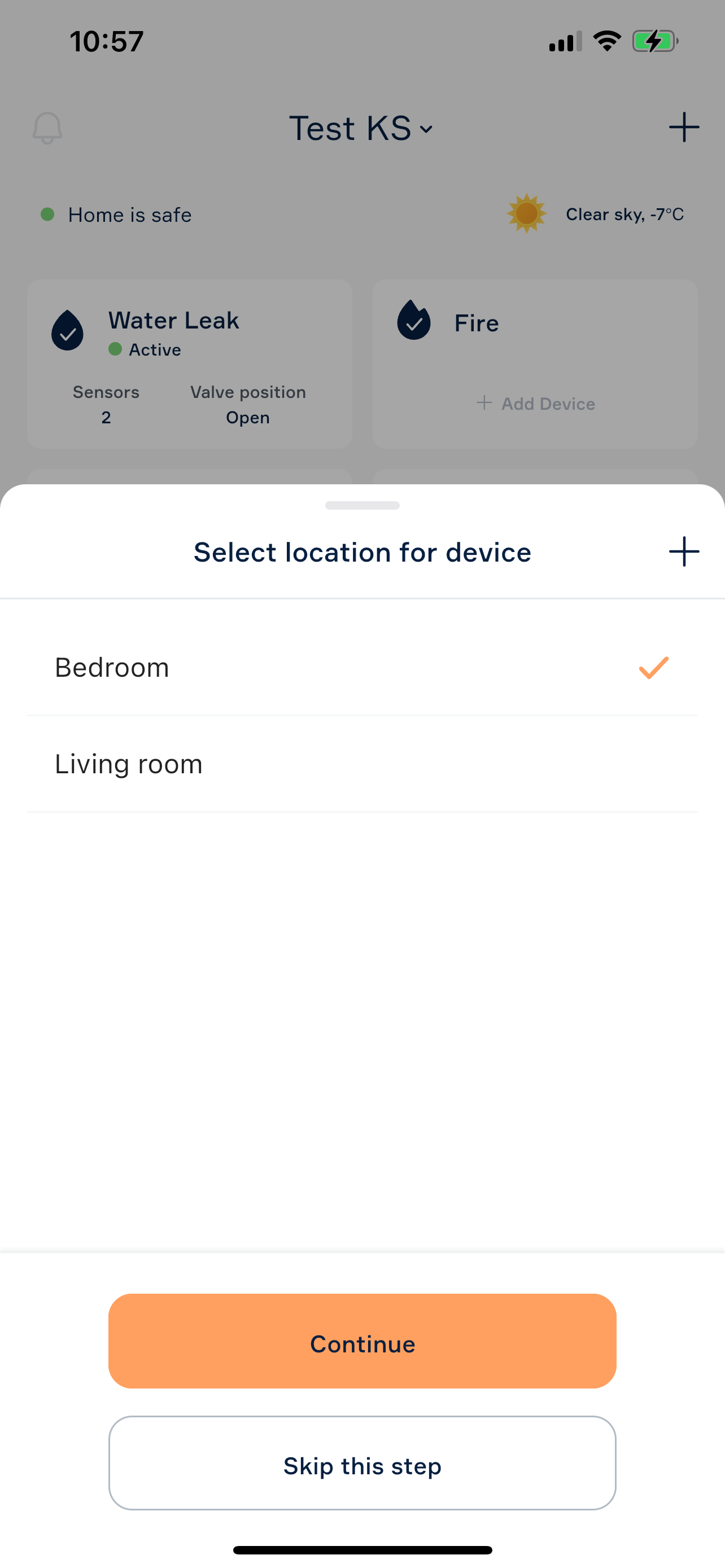 10. Name the device, then press Finish.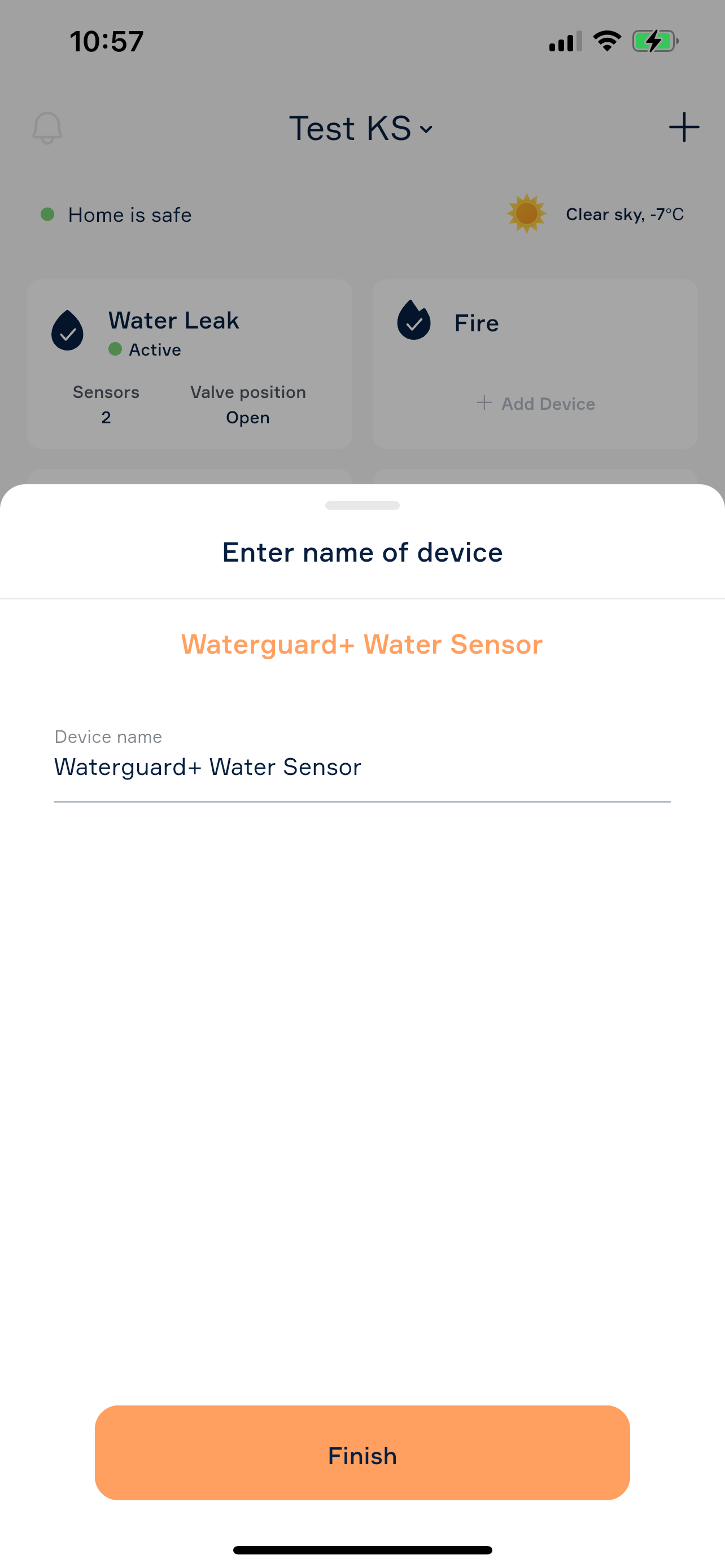 Troubleshooting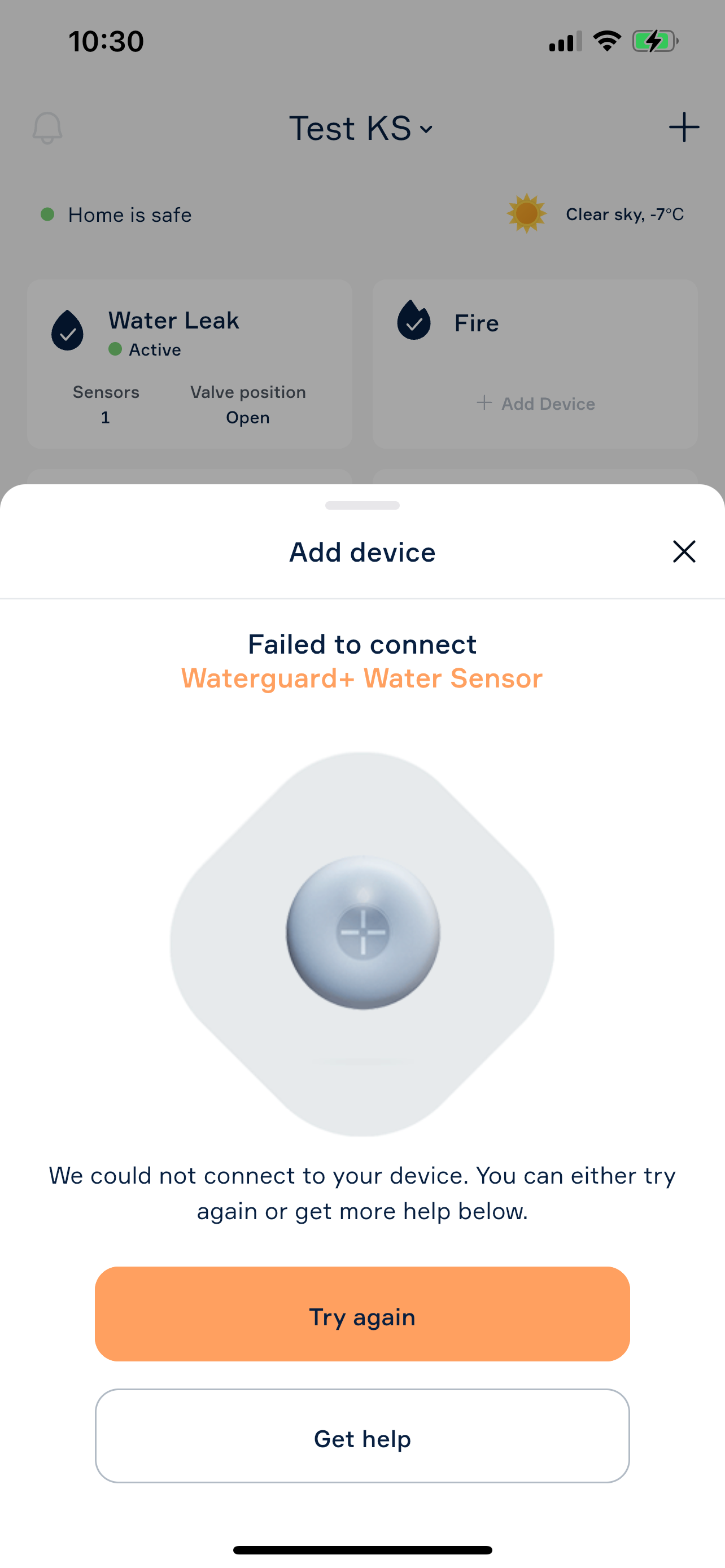 If connecting the wireless sensor fails, please try the following:
1. Reset the sensor
Press and hold the button on the top of the sensor for 15 seconds. There may be both light and sound signals before the 15 seconds have passed, but continue to hold until at least 15 seconds have passed. Then try connecting via the Abralife app again.
If this does not help, please try...
2. Remove the battery, then insert it again.
Unscrew the cover under the sensor, remove and reinsert the battery. Then reset the sensor.
Physical pairing of wireless sensors.
It is also possible to register wireless sensors physically, the procedure is described here.