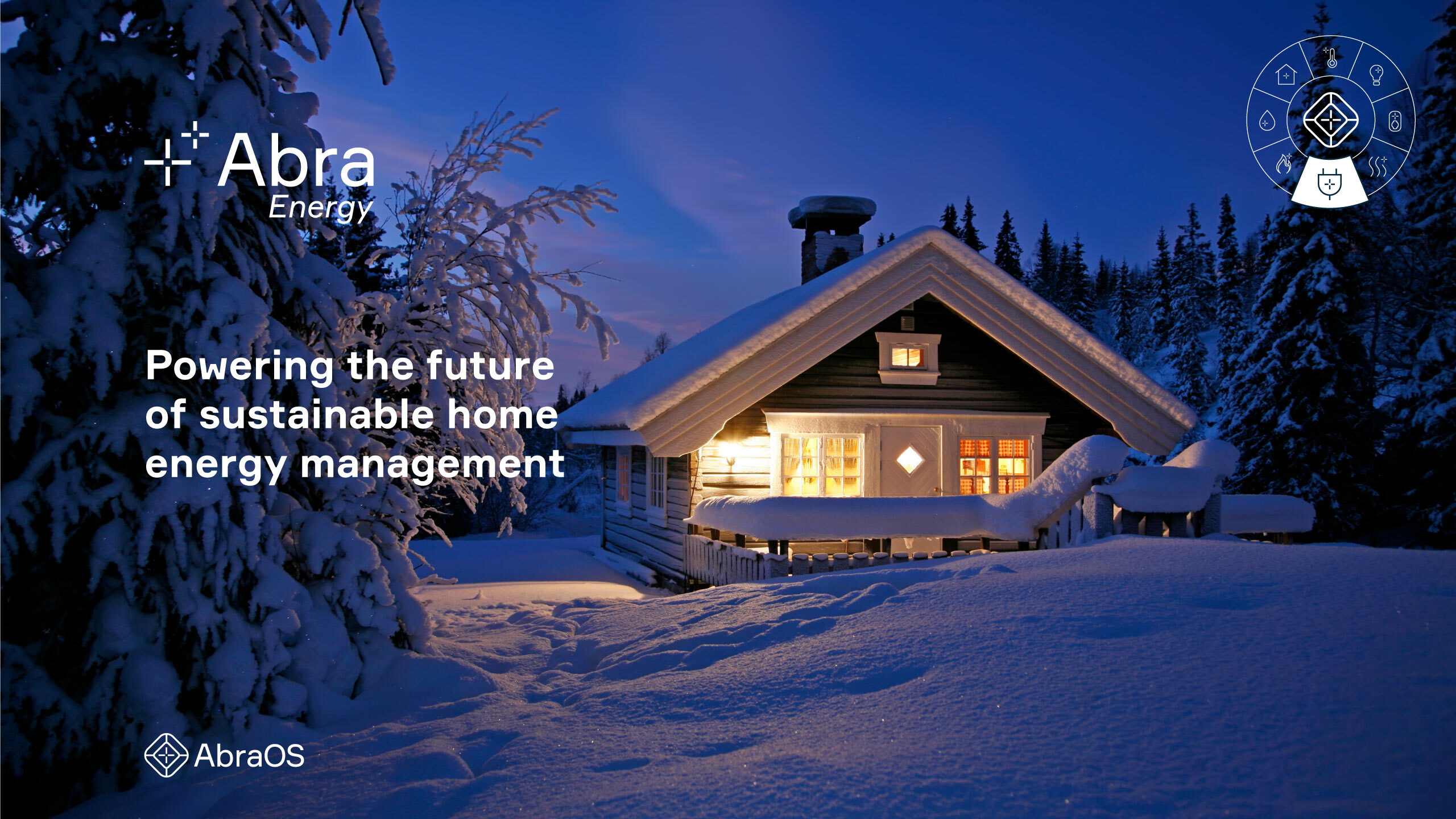 Saving Energy with Abra - How does it work?
With Abra, you are provided with a wide range of powerful solutions for energy efficiency and cost savings. Central to this purpose are the AbraLife App and our integrated smart home solutions, developed to provide accurate data, insights, and control over your energy consumption.
The AbraLife App puts the control of your smart home right at your fingertips. It's not just about convenience; it's about understanding, controlling, and optimizing your energy consumption to save money and help the environment. Here's how it works:
The AbraLife App provides you with a detailed real-time insight into your home's energy usage. This not only breaks down your consumption by various devices and categories, but it also gives you the opportunity to identify how and when your energy usage changes, and what triggers this.
In line with the fluctuating energy market, the AbraLife App updates you with real-time information on energy prices. This vital data enables you to make informed decisions about the optimal timing to use your energy-demanding appliances.
But the app does more than just provide you with data; it's a tool for action. By scheduling your energy use when it's cheaper, you can optimize your consumption and lower costs. The app even offers recommended schedules and measures based on your habits and energy prices, paving the way for additional savings and a simpler everyday life.
Using AI, the AbraLife App enables you to set up energy-efficient optimized routines that are individually tailored to you. This intuitive system learns from your behavior and creates a customized approach to energy use that doesn't compromise your comfort or time in everyday life.
The benefits of the app extend to offering personal suggestions on how you can reduce your energy consumption. It identifies areas, devices, and time periods with inefficient or expensive energy use and suggests practical changes to help you tackle these problems.
With the AbraLife App, you're never far from your home. Even if you're just a short distance away or on the other side of the globe, you always have complete control and overview of your home's energy usage. Whether it's turning off appliances that were accidentally left on, or you wish to adjust the temperature a little, you always have that capability in the AbraLife App.
Our system integrates seamlessly with your smart home devices, giving you comprehensive control over your home's energy use and status. From smart thermostats to automated lighting, the AbraLife App puts you in the driver's seat of your home's smart ecosystem.
Your home isn't just a dwelling; it's an interactive ecosystem where technology and daily life can merge for a more efficient, cost-effective, and comfortable living experience. And with Abra's smart solutions, you're not just adapting to the future; you're helping to shape it.
Solution description

Principle sketch


Description
| | | |
| --- | --- | --- |
| Icon | Product | Description |
| | Abralife app | App Abralife is your interface to the Abra universe. Here you can do everything from monitoring power consumption to controlling lights and checking the status of water protection. |
| | Linkbox+ (central unit) | Linkbox+ (sentralenhet) montert på egnet sted i kjøkkeninnredningen, teknisk rom eller lignende ved hjelp av medfølgende veggbrakett og tilkobles strøm via medfølgende adapter. |
| | Abra Charger | Abra charging solution with smart charging and load management. |
| | Room Thermostat | The room thermostat is part of Abra Energy and helps you optimize your energy consumption. |
| | Smart Waterheater | Optimize heating times based on electricity prices and consumption, providing you with the opportunity to save electricity without compromising the availability of hot water in your home. |
Compatible devices

| | | |
| --- | --- | --- |
| Brand | Product | Link |
| Abra | Smart Load Switch | Coming soon |
| Abra | Abra EO Mini Pro | Coming soon |
| Abra | Abra EO Genius | Coming soon |
| ELKO / Schneider Electric | Room Thermostat | Coming soon |