Ensure that the thermostat is correctly powered
Check Elko device user manual for details
Ensure your Abralife app has connection to the Linkbox+
Open your Abralife app and make sure the Linkbox is present in the Devices menu
Ensure that the thermostat is within reach of the Linkbox+
Place the units as close as possible to each other before a new pairing attempt
Ensure the thermostat is properly reset
Find the System-settings, and "factory reset". By pushing "yes" and "save", the thermostat will restart with factory settings. NB - all stored settings will be reset.
Ensure that the app and thermostat are both in pairing-mode
In the Abralife app, choose the "+" at the top right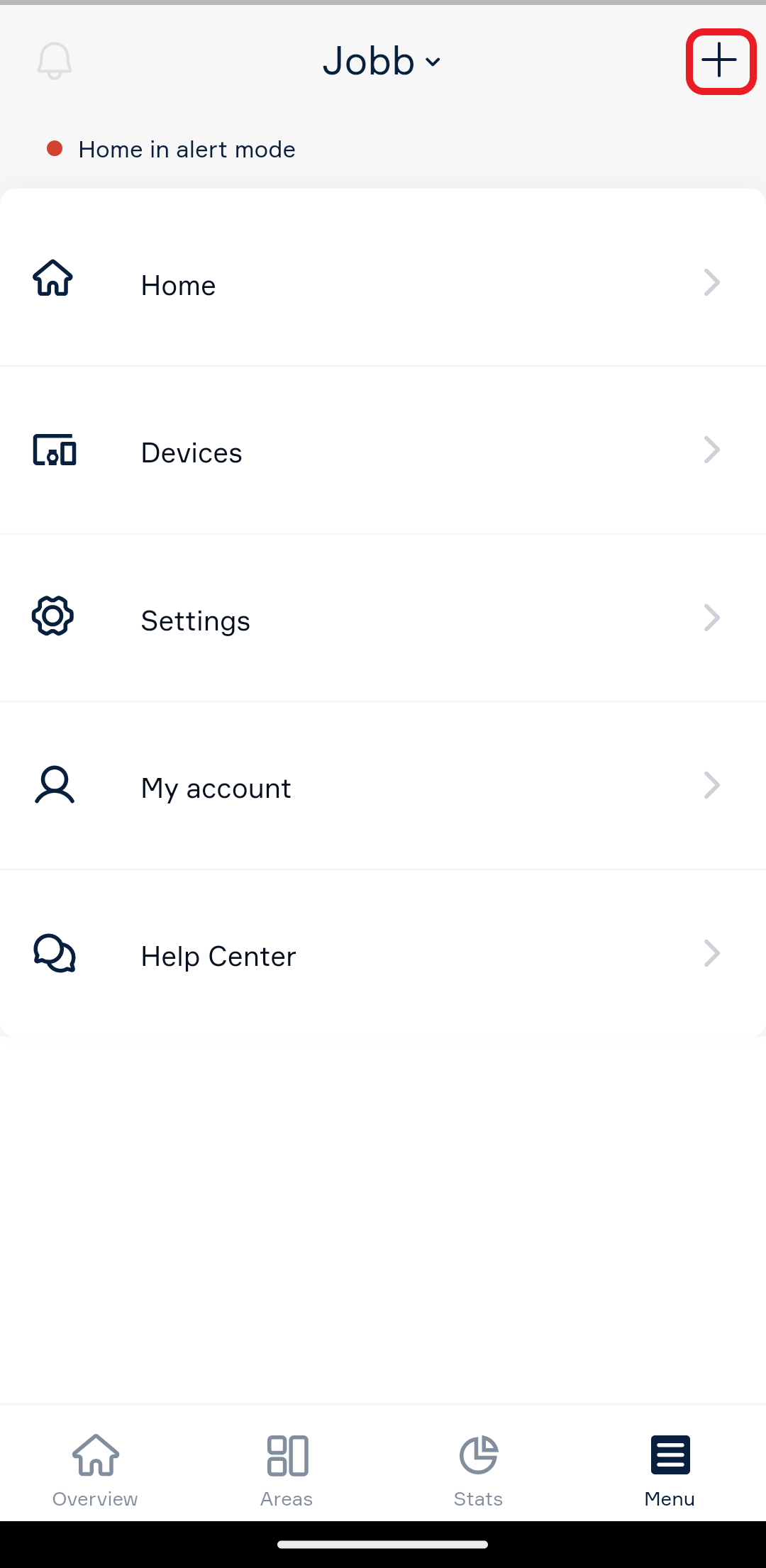 Make sure that you have chosen the right brand and product in the list.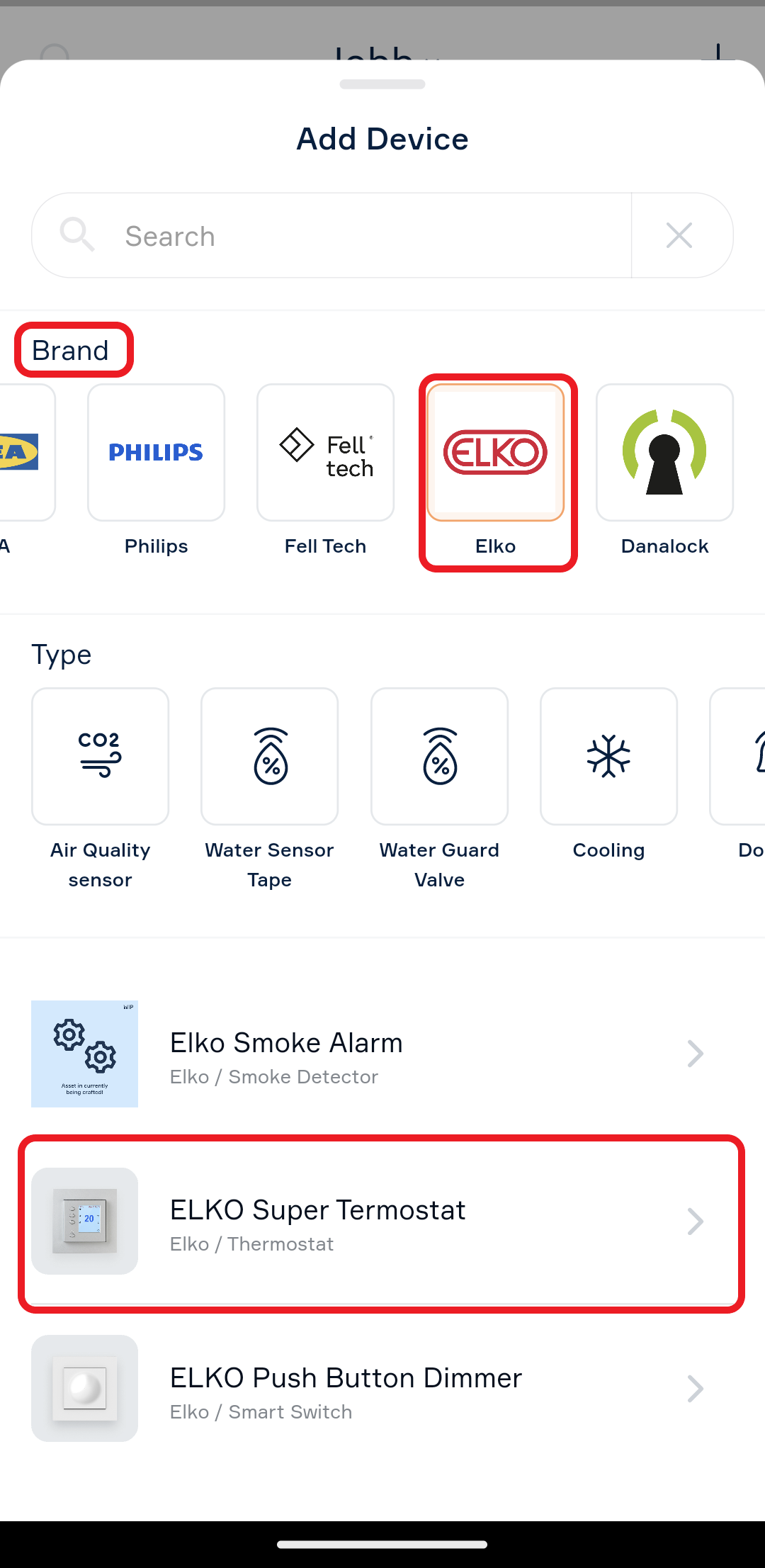 On the thermostat, push the "arrow up" and "M" buttons at the same time, for 5 seconds, until "scanning or "radio pairing" shows in the ELKO Super thermostat display.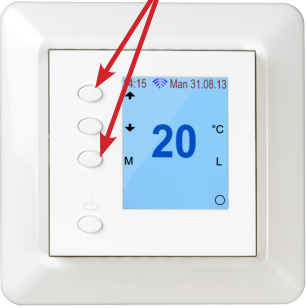 Check that the Abralife app is in pairingmode, by pushing "search" to look for the thermostat. Make sure you see the "searching device" page.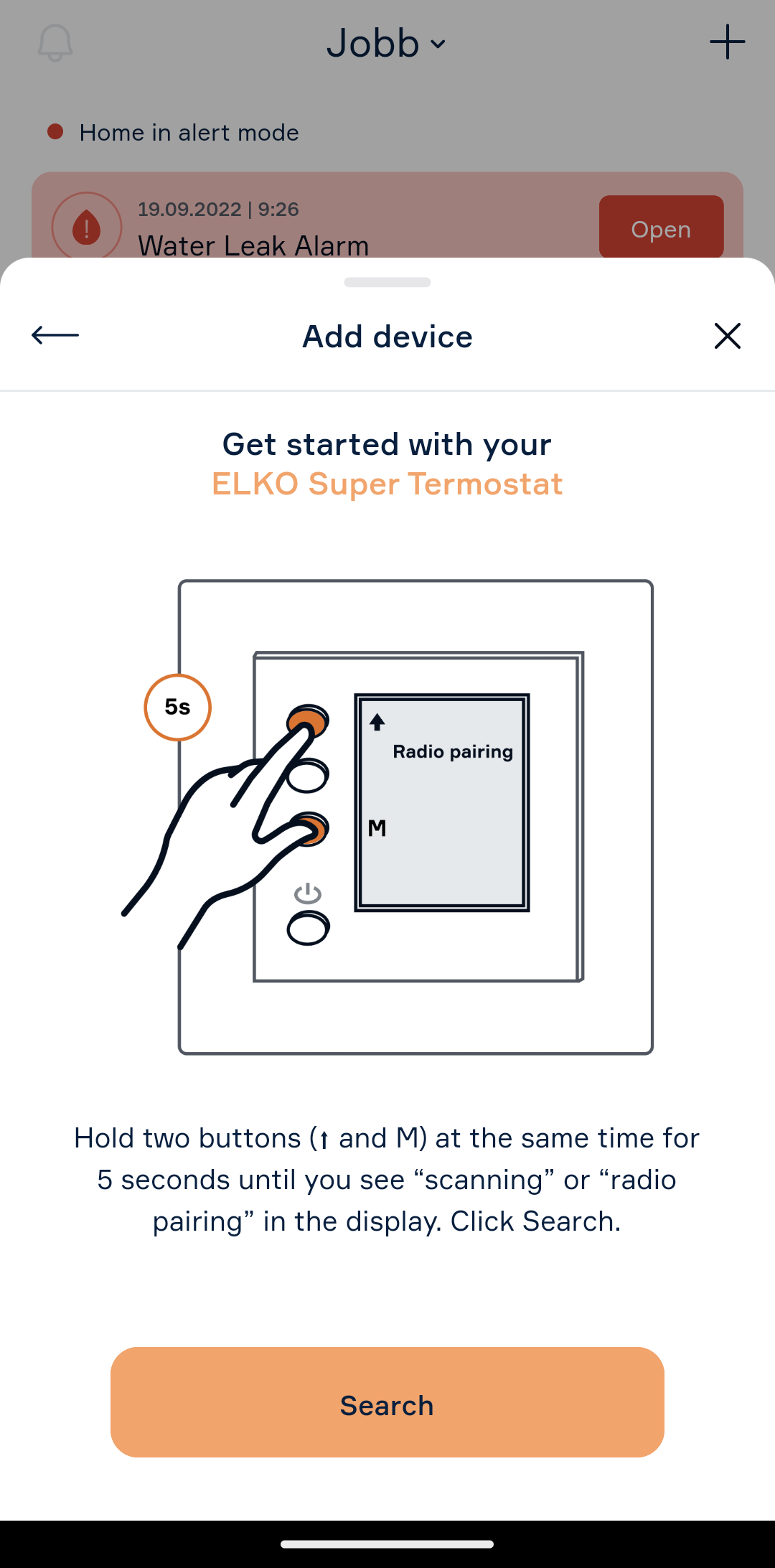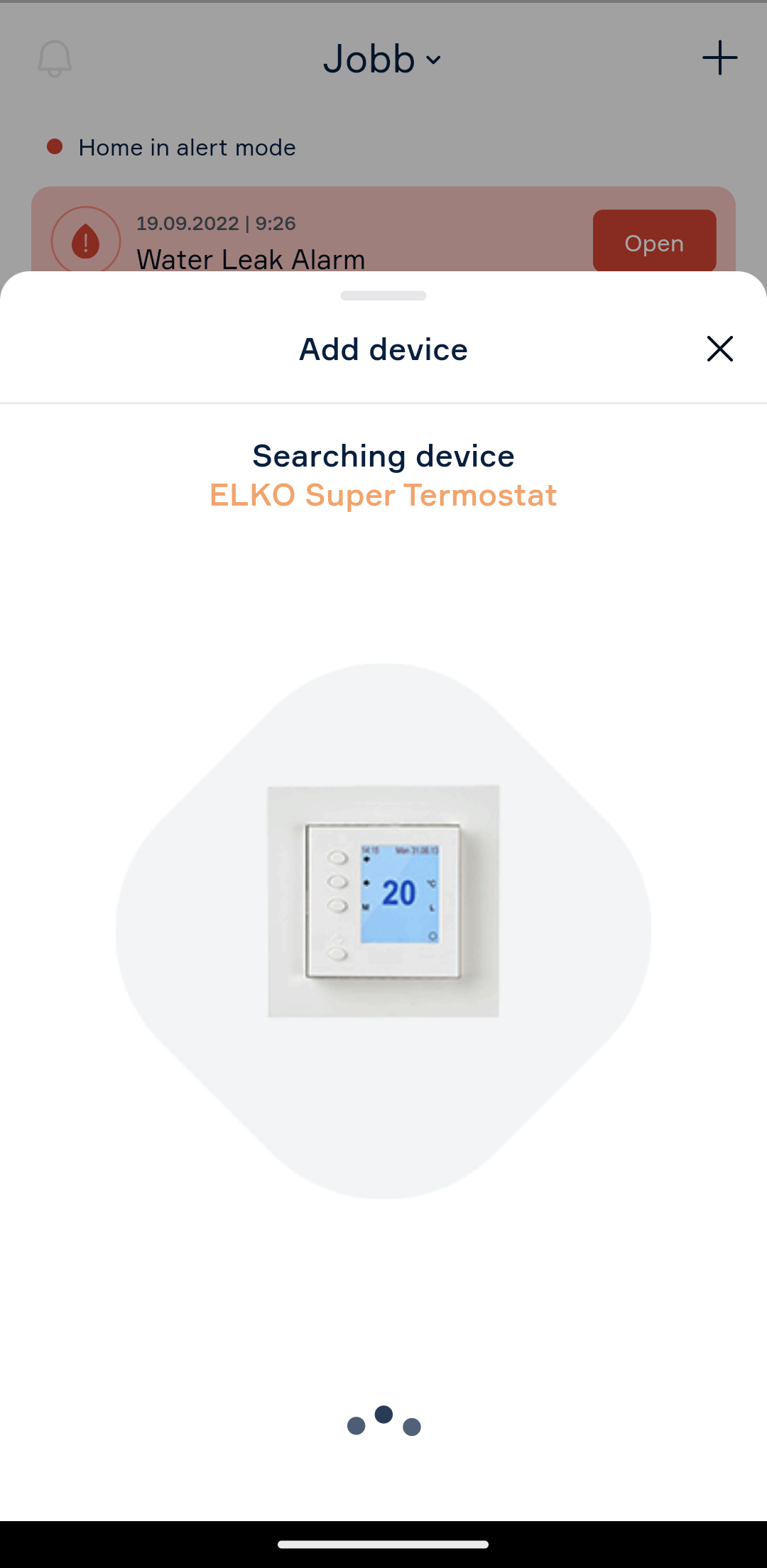 Try to pair the thermostat to the Elko Smart-app
To exclude a probable product error, download the Elko Smart-app (from Google Play or Apple App Store) and try to connect the thermostat from the app.
If Elko Smart-app can't find the thermostat, contact Elko support for further assistance.
If the thermostat works well with the Elko Smart-app, contact Abra support for further assistance.