Ensure the Smoke Alarm is powered
If the alarm is new, remember to remove the isolation strip from the battery: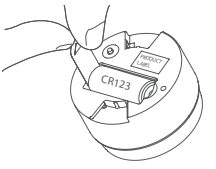 Ensure signal strength
To ensure proper signal strength, place the alarm within 1 meter from the Linkbox during connection.
NB! When connected and the alarm is placed back to its normal location, always test the system and verify that the app provides alerts
Ensure the alarm is reset to factory settings
Press and hold the reset button until it starts flashing continuously. (First, it will flash once, then twice and then continuously). Release the button and wait for a long flash (which confirms the reset process)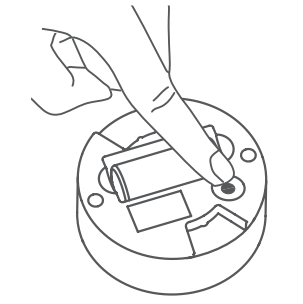 Ensure that the network search mode is activated
When in search mode, the LED light on the back of the device is flashing RED every second.
NB! The search mode will time out after 15 minutes. To re-initiate, press the button once (short click).
Check the product for any defects
Refer to the Develco Smoke Alarm user manual and inspect your device for any defects. If you suspect a faulty unit, contact your Develco reseller.
Contact Abra support for help
Our Abra support team would love to help solving any issues