Activity monitoring allows you to keep track of movements, as well as the opening and closing of doors and windows in your home when you are not present. To utilize this functionality, you must have a motion sensor or a door/window sensor installed.
In the app, you can turn activity monitoring on or off. With activity monitoring turned on, you will receive push notifications upon the detection of activity in your home. Your emergency contacts will also be informed about the activity through SMS.
Turning on Activity Monitoring
You can find activity monitoring by tapping on the "Activity" card on the overview page. On the "Activity" card, you will also find a summary of the current status of activity monitoring.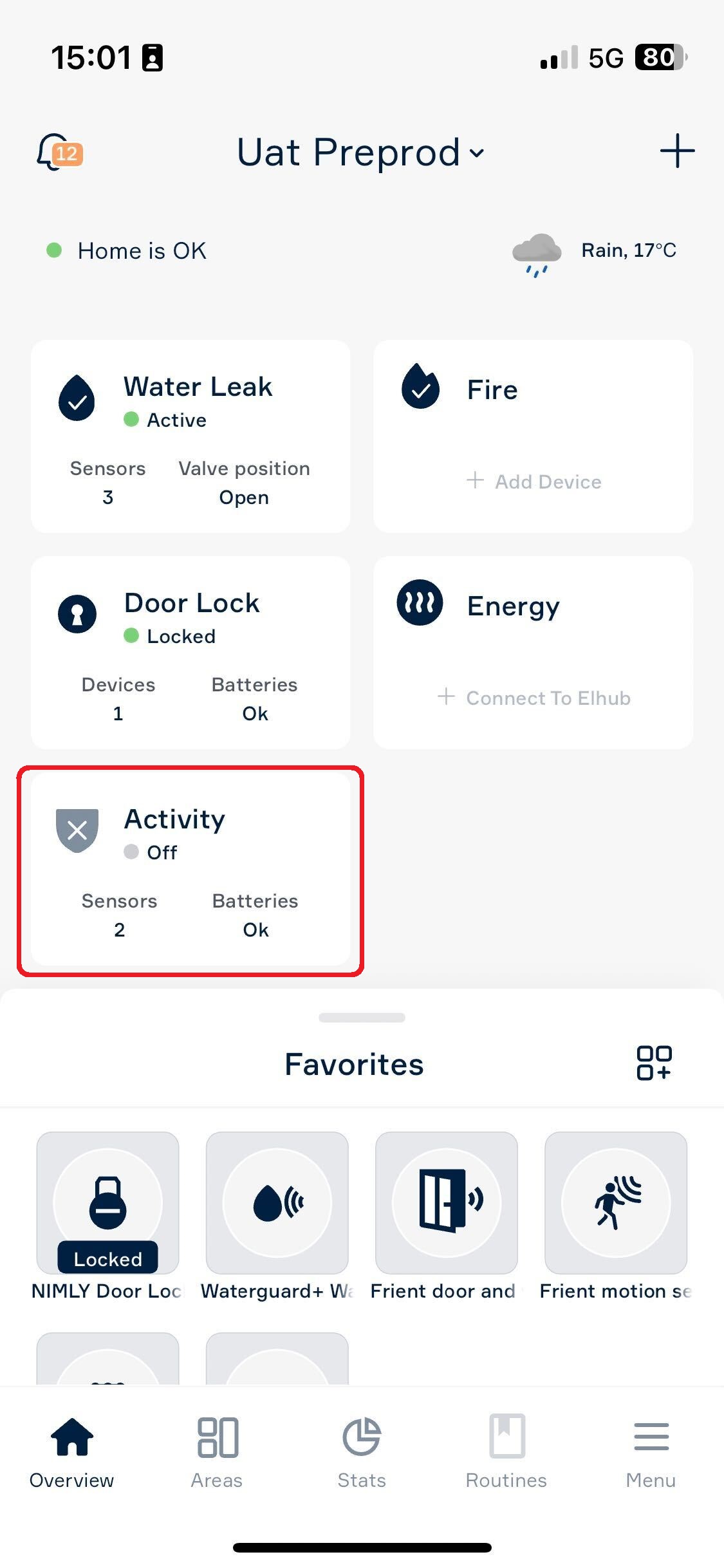 On the activity monitoring page, you will have an overview of the latest registered movement in your home and each individual motion sensor, regardless of whether the monitoring is on.
To turn on activity monitoring, press the activity monitoring button. With this feature activated, you will receive notifications about activity in your home, and your emergency contacts will be notified via SMS (if set up).

You can turn off activity monitoring by pressing the activity monitoring button.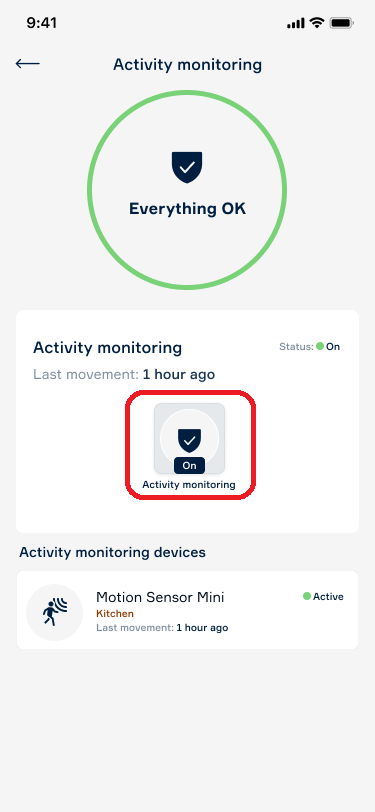 Activity Alarm
If activity monitoring is turned on and there's activity in your home, an activity alarm will be triggered. If you do not wish to notify your emergency contacts about the activity, you can cancel the sending of the SMS through the app. You can also turn off activity monitoring during an alarm, which will cancel the alarm.