Abra access control - How does it work?
In a modern multi-family residential complex, security and convenience are paramount. Abra's access control system, powered by smart locks, offers a reliable and user-friendly solution to enhance the safety and accessibility of your community.
The access control system is seamlessly integrated with the Linkbox+ hub, which connects to a variety of smart locks tested and verified to work with Abra for comprehensive smart building functionality. All communication between devices and the powerful Abra Cloud backend is secure, ensuring the highest level of protection for your property.
Smart locks detect authorized users through digital credentials, such as smartphone apps, key fobs, or even biometric authentication. When the credentials are verified, the Linkbox+ sends a signal to unlock the door. This eliminates the need for traditional keys, reducing the risk of lost or stolen keys compromising your building's security.
The Abra access control system offers real-time monitoring and management through the Abralife app. Property managers can easily grant or revoke access to residents, guests, or service providers as needed, creating customized access schedules and permissions. The app also provides push notifications, alerting you to any unusual activity or potential security breaches.
For added convenience, the system allows you to control the smart locks manually (physically or via the app) when necessary, such as during a prolonged absence of a resident or in case of emergencies.
By investing in the Abra access control system for your multi-family residential complex, you not only enhance your property's security but also enjoy the benefits of a comprehensive smart building ecosystem that makes managing access simple and efficient.
Solution description
Principle sketch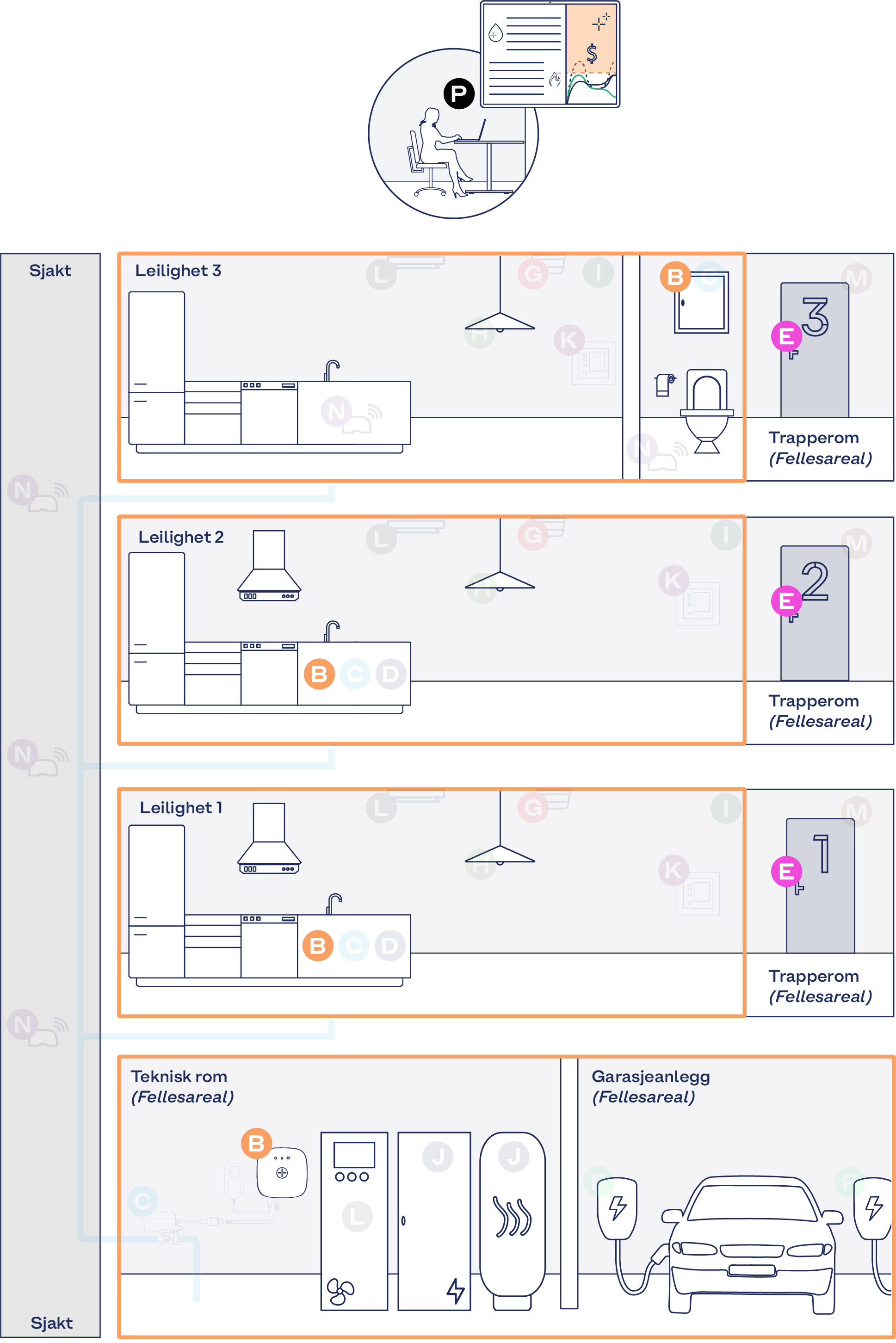 Description
| | | |
| --- | --- | --- |
| Ikon | Product | Description |
| | Abralife Portal | With the Abralife Portal, the board will easily be able to fulfill safety responsibilities with status per apartment and common areas. |
| | Abralife app | With the Abralife app, owners of multiple homes and/or cabins can easily manage all their properties from one central platform. |
| | Linkbox+ (central unit) | Linkbox+ (central unit) mounted in a suitable location in the kitchen cabinetry, utility room, or similar using the included wall bracket and connected to power via the included adapter. |
| | Smart Doorlock | With Smart Doorlock from Abra, you have access to control your door locks from anywhere in the world. |
Compatible devices
| | | |
| --- | --- | --- |
| Brand | Product | Link |
| Nimly | Touch Pro | Coming soon |
| Nimly | Code | Coming soon |
| Danalock | Danalock V3 | Coming soon |