1. Mute the alarm by clicking "remove leakage alarm" in the Abralife app or by clicking the Linkbox button (short click). This will only mute the alarm - the valve will NOT open.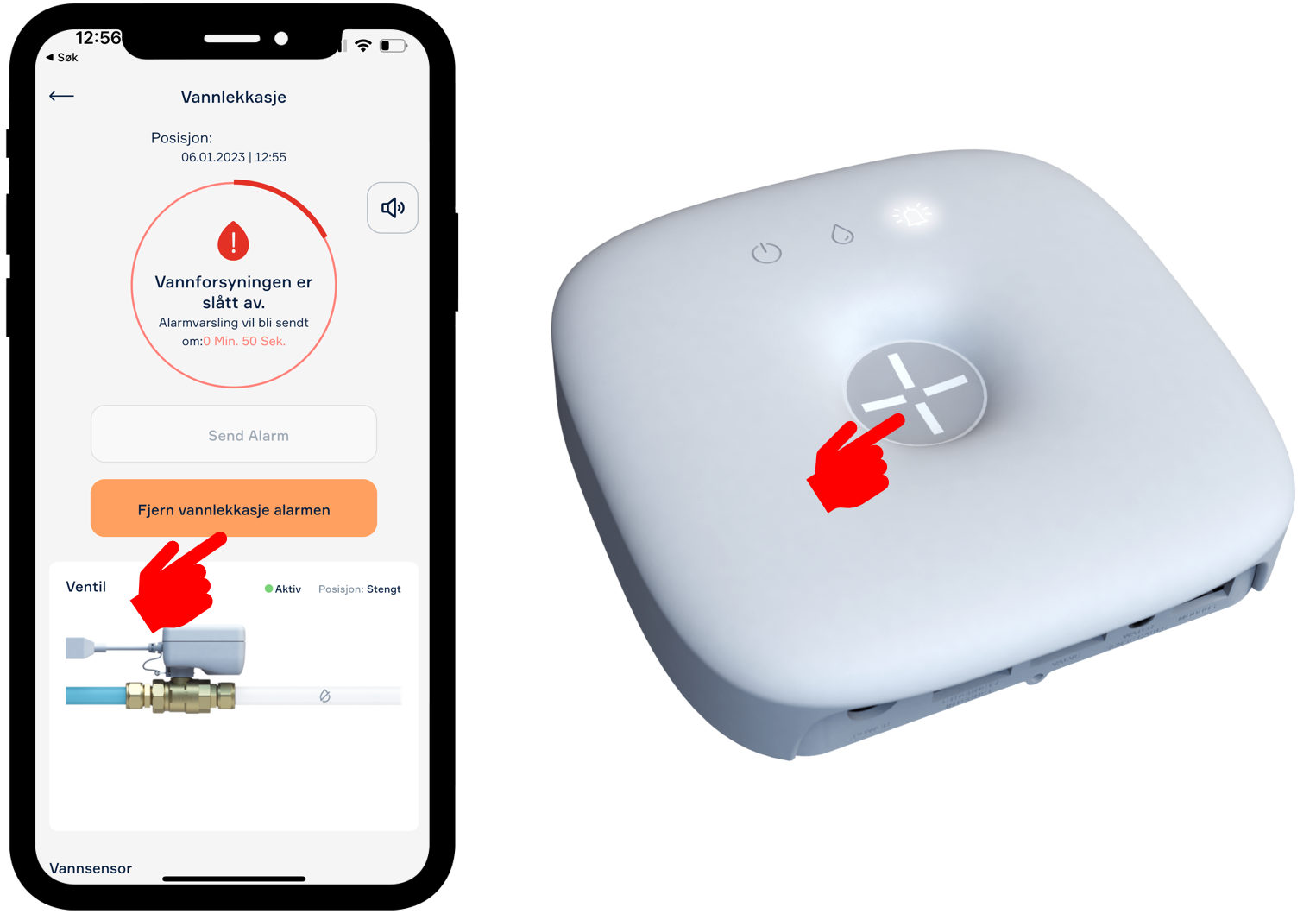 2. Check for potential water leakage by locating the affected sensor (the Abralife appen will indicate which sensor is affected).
3. In case of a real leakage and the water, for any reason, still is flowing, locate and shut off the main water switch of the home.
4. In case of a real leakage, make sure the cause of the leakage is identified and fixed (if necessary, contact your local plumber).
5. Wipe alle sensors/sensorpoints that has been exposed to water with a dry cloth.
6. Open the water supply again from the Abralife app or by pressing the Linkbox-button for 3 seconds (until you hear a signal).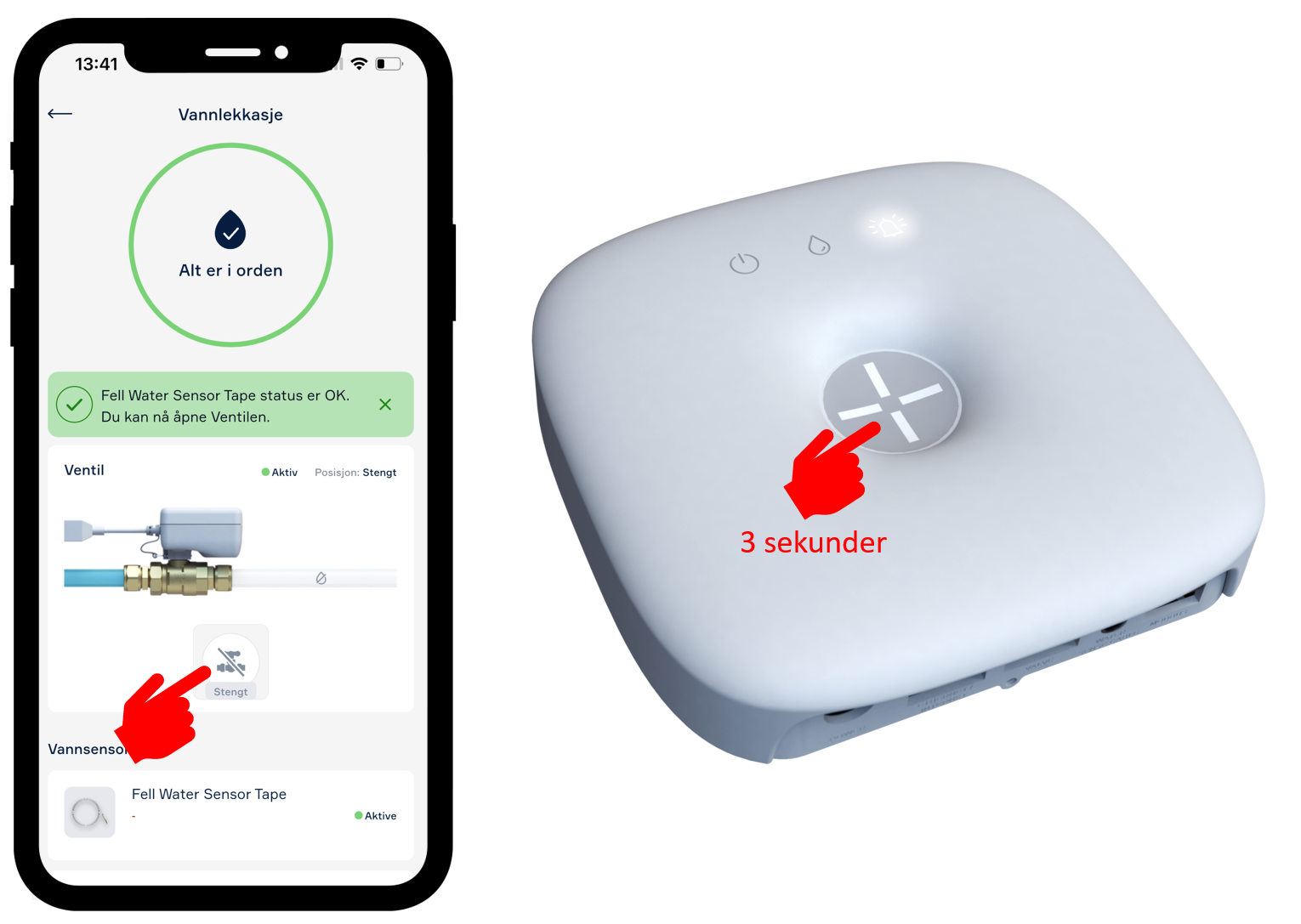 Alarm is triggered, but I can't see any leakage
If you have checked all sensors and no spilled water is seen, it might be that the sensors has short-curcuited due to condensation, dust or dirt. If you have sensor tape connected, and this is folded or curled, it might also be that sensorpoints have short-curcuited eachother. Check all sensors and sensor points and wipe off with a dry cloth.
If the system continues to provide false alarms, contact customer service for assistance