How to connect to Linkbox+ (central unit)
The first time you set up the app, it leads you through the connection of the Linkbox+. You start the setup by pressing the orange button "Setup Hub".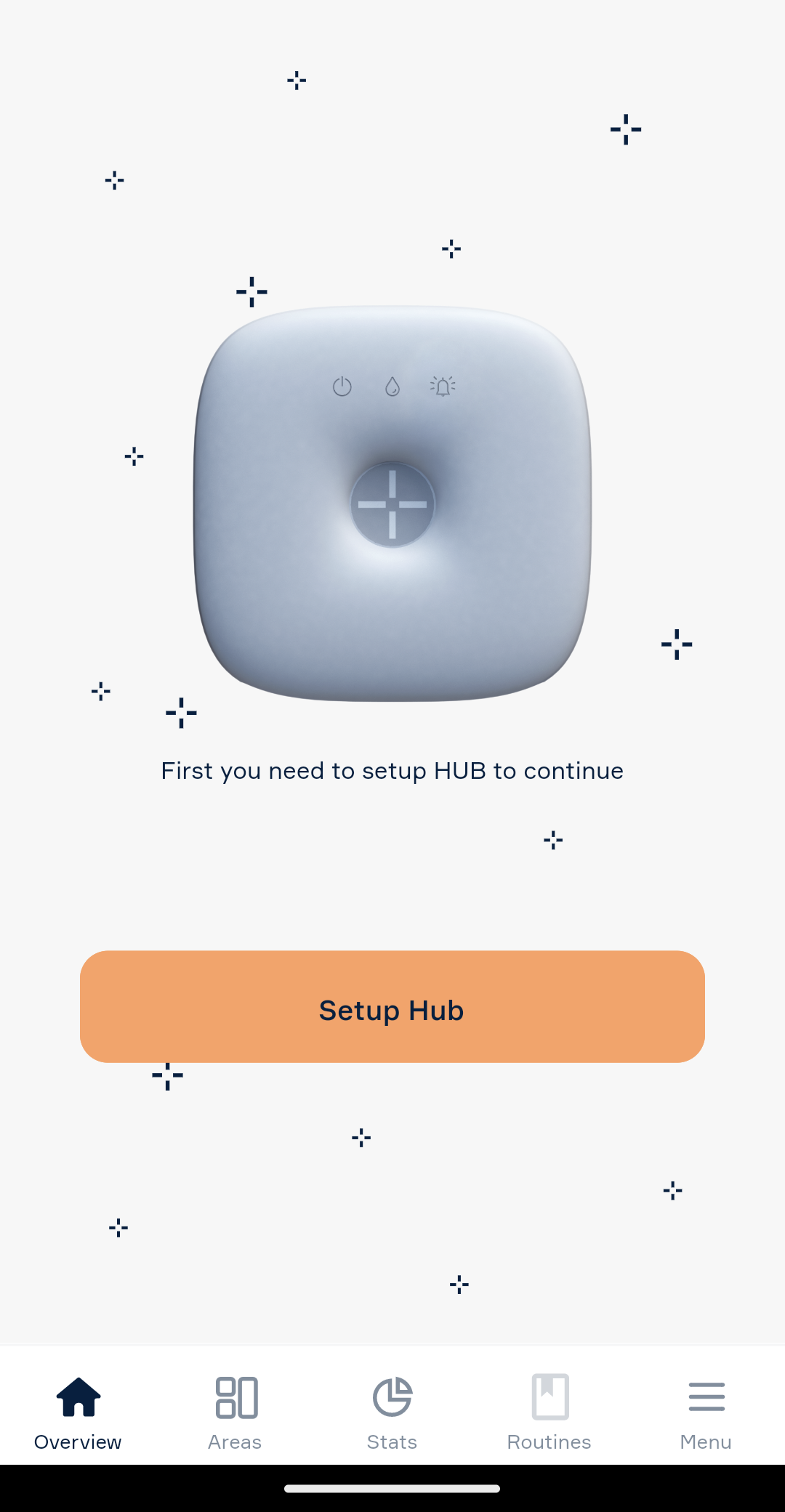 The first step is to verify that the Linkbox+ is connected to power.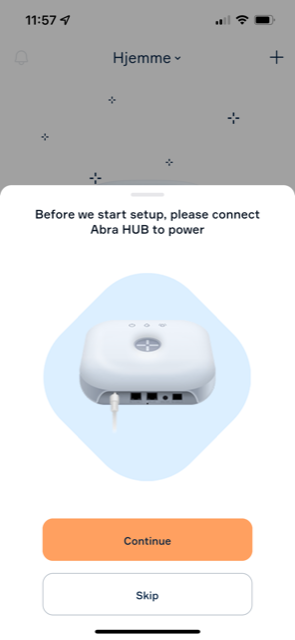 Secondly. the app will ask asks for access to use Bluetooth ton connect to the Linkbox+, this simplifies the pairing process.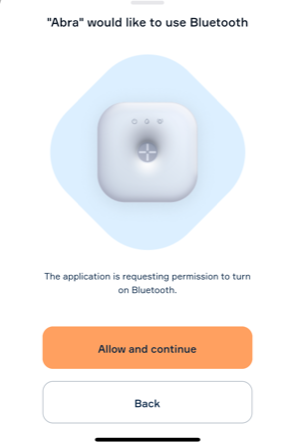 When discovering the Hub, check that the correct device is found by pressing the speaker symbol to get an audio signal, or check the serial number.