Indoor Climate provides you with access to a detailed and comprehensive historical overview of temperature and humidity levels in your home. You have the option to explore this data across different time frames, including daily, weekly, monthly, and yearly data. If desired, you can also set up a custom time period for a more specific analysis. In addition to the historical data, the system offers information on your home's current indoor climate conditions.
To take advantage of the indoor climate feature, you'll need sensors that measure either temperature, humidity, or both. One such sensor that can be used for this purpose is the Waterguard+ water sensor. It not only detects water leaks but can also provide data on indoor temperature and humidity levels.
Current Indoor Climate
You can find the current indoor climate data on the Stats page. Navigate to the Stats page by tapping on "Stats" in the toolbar at the bottom of the screen.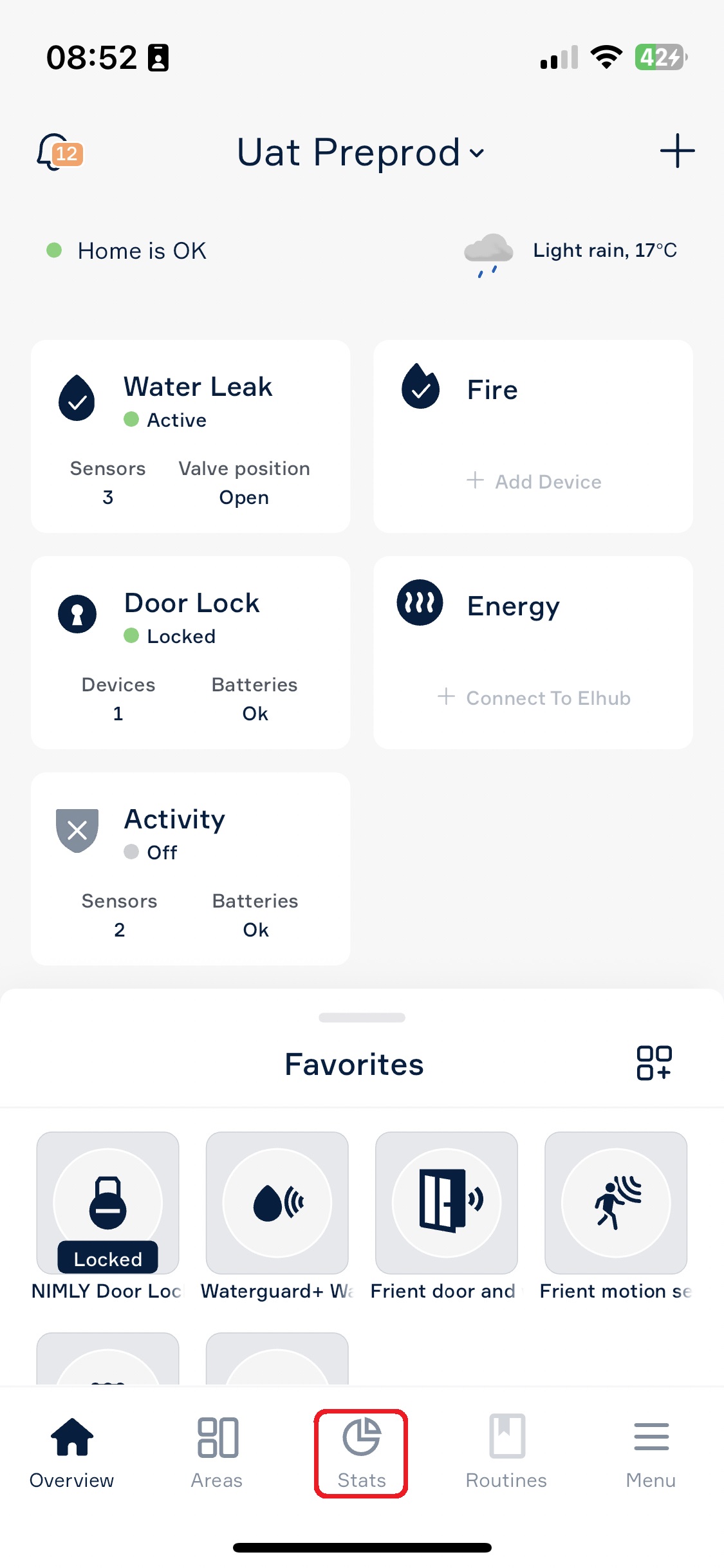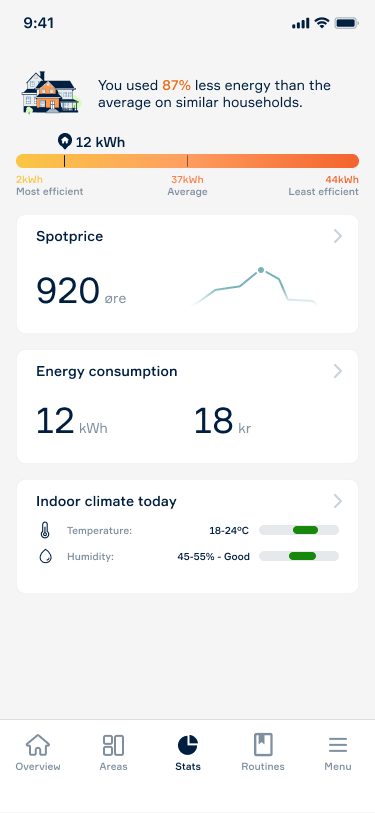 On the "Indoor climate today" card you'll find real-time information on the current minimum and maximum temperatures, as well as the minimum and maximum humidity levels in your home. The color-coding offers you a quick overview of the current state of your indoor climate.
Historical Overview of Temperature and Humidity Levels
You can find historical graphs showing past data for temperature and humidity by tapping on the "Indoor climate today" card.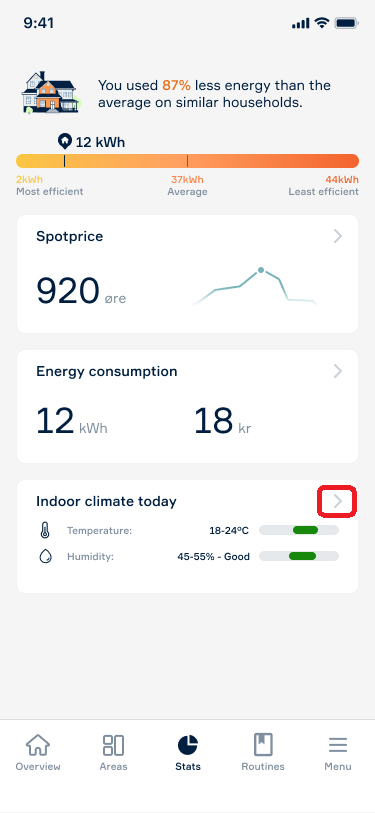 The page dedicated to indoor climate provides you with an in-depth overview of previously recorded temperatures and humidity levels, visualized in informative graphics. At the top of the page, you have the option to change the time period that the graph displays, with preset choices like intraday, week, month, and year. If you wish to focus on a custom time period, you can click on the downward arrow located to the right of the stated time frame and specify the period.
For those who want to see statistics for specific rooms, there is another downward arrow next to "All rooms." Here you can select exactly which rooms you'd like to analyze further. If you prefer to focus on either temperature or humidity, this can also be done by clicking on the upper right arrow next to each graph.